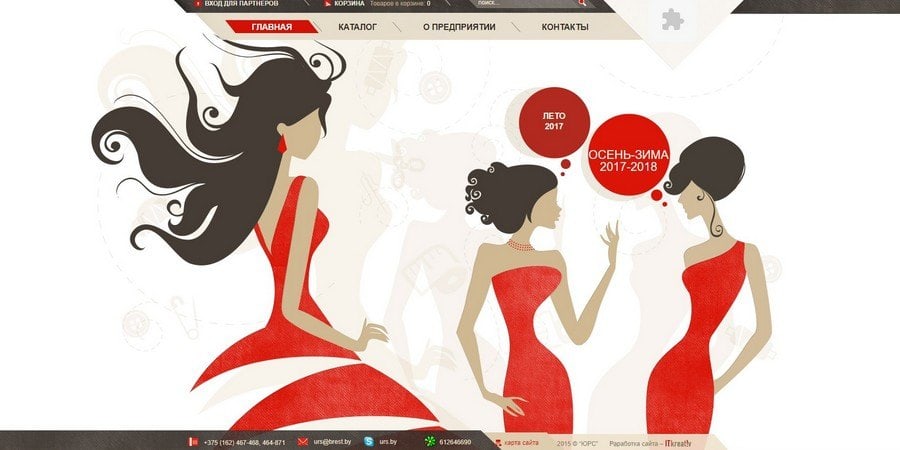 JURS
Belarusian knitwear at an affordable price
YURS is a Belarusian brand of stylish clothing for women.
The opening of the YURS company in 1997 marked the beginning of the creation of a sewing brand. For more than 18 years of work, thanks to the trust and popularity from customers, the YURS company has become one of the leading Belarusian manufacturers of women's outerwear made of knitted and textile fabrics.
Stylish clothes for women
Each season is about 40-50 new models. The creative department of the brand constantly keeps abreast of the pulse in the world of fashion innovations. Women 's collections are a special style, original design and current styles. The company guarantees high quality, the site has the opportunity to get acquainted with the certificates for the sale of goods. Affordable prices and practicality are what women love the JURS brand for. Exquisite products from JURS refresh the image of customers and meet the highest fashion requirements.
Understanding that a woman should always look stunning greatly affects the production of products, so we offer you absolutely all variations of the top and bottom: 
* weightlessness and airiness or brutality;
* classic or creative;
* sporty and business style.
The creation of individuality and self-expression is influenced not only by the choice of makeup, hairstyle, but also by the choice of clothes.
Terms of purchase in legal entities
This company sells women's clothing wholesale. This approach makes production profitable and very profitable. The main goal of the company is not to get the maximum profit as much as possible, but to establish mutually beneficial cooperation with new customers so that later they become permanent. This tactic helps to expand the boundaries of the sale of manufactured products and go beyond one state. 
You can buy clothes in the official online store of the manufacturer. All the necessary information about the manufacturer and the link to the website are located below.
☎

+375 162 59-35-55; +375 29 241-77-77

bresturs@gmail.com

http://urs.by