Catalog of Italian clothing manufacturers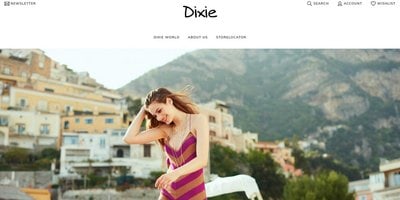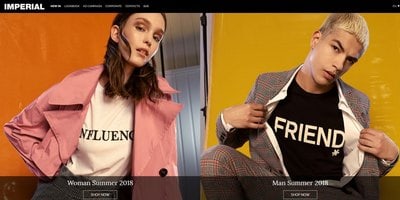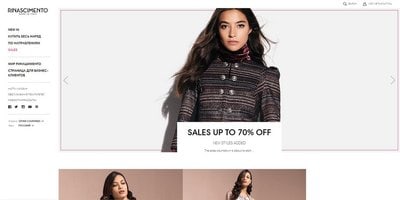 Showing 1 to 3 of 3 (1 Pages)
Italy is a forge of talented fashion designers and world-famous fashion houses. She is considered the fashion heart of the whole world. Here art is in the air, there is an atmosphere of splendor and romanticism. Here fashion acquires a completely new image, which is distinguished not only by high quality, but also by chic style and design. Women's and men's clothing of Italian brands is very popular with fashionistas all over the world.

Catalog of clothing manufacturers from Italy
For many years, the clothes of Italian manufacturers have been winning the hearts with their chic style, functionality and quality. People want to wear high-quality designer outfits, have an attractive and elegant look, beautifully emphasize the features of the figure.
On the catalog portal dress-code.org Many manufacturers from Italy are represented. Here you can find trademarks replicated all over the world and little-known brands that are little known to the national buyer.
Our catalog contains a wide variety of brands with which you can start your own business. We have collected as much information as possible about each brand from Italy that produces popular, affordable and high-quality clothing for men and women.
Italian fashion designers are constantly creating new collections, taking into account popular trends and changes in the market. Regular updating of the assortment will help your business to develop rapidly and always be in the right way. The factories are located in Italy, and all fabrics are selected only in this country, so your customers will receive excellent quality of things, will be able to feel the tenderness and softness of the texture.
In the site catalog dress-code.org a huge assortment of Italian clothing manufacturers has been selected, so you can choose the most suitable supplier for yourself. We offer maximum information about designers and Fashion Houses who want to cooperate. You will be able to open not just a store in your city, but to do dropshipping or organize joint purchases. We offer different terms of cooperation, so contact the manager right now to find out in detail all the features of cooperation.
On our portal, a universal assortment has been selected that will suit women and men of different ages and social status. Chic outfits and high quality from Italian designers will allow you to open not just a small shop with a minimum of profit, but a real boutique or salon of high-class Italian clothing.
In our catalog you will find many manufacturers from Italy who offer a special chic and elegance, intertwined with practicality and functionality. There is also a lot of useful information for experienced businessmen.
Advantages of Italian clothing factories
Italy occupies a leading place in the world of art, since about half of the masterpieces in various fields have Italian roots. The designers of this country are also considered to be among the best. No country has ever come close to the top in the fashion world where Italy rests on the laurels of the winner. Italians have a special artistic thinking and traditions, a great sense of taste and a sense of fashion trends. Therefore, manufacturers of women's clothing from Italy are incredibly popular.
Italian manufacturers produce collections with special advantages that make it in demand, namely:
Sensuality, beauty and elegance of the female figure can be traced in the creation of clothing.
A high-quality and harmonious combination of sophistication and simplicity in one image.
Simple cut with clear and understandable lines of style.
Conservative color solutions.
Soft quality fabrics (linen, silk, wool, cotton).
Restraint of images and styles.
Convenience in the smallest details.
Thoughtful functional outfit.
Expensive accessories and jewelry.
No vulgarity and open sexuality.
Practicality and versatility.
Italian factories produce a lot of collections that correspond to the listed indicators, so the style has become recognizable, and is inherent in brands from Italy.
Exquisite style of Italian clothing collections
Italian designers produce only high-quality products from excellent fabrics with a high level of performance, so the clothes of Italian manufacturers are strong, wear-resistant and durable. The aesthetic side is also important, but the practicality and reliability of the outfits is not in the last place, because we are talking about the reputation of the brand and the trust of customers.
Manufacturers provide a full package of documents and certificates of conformity that confirm the quality characteristics of things, their durability and durability. All collections are made according to modern standards and international requirements.