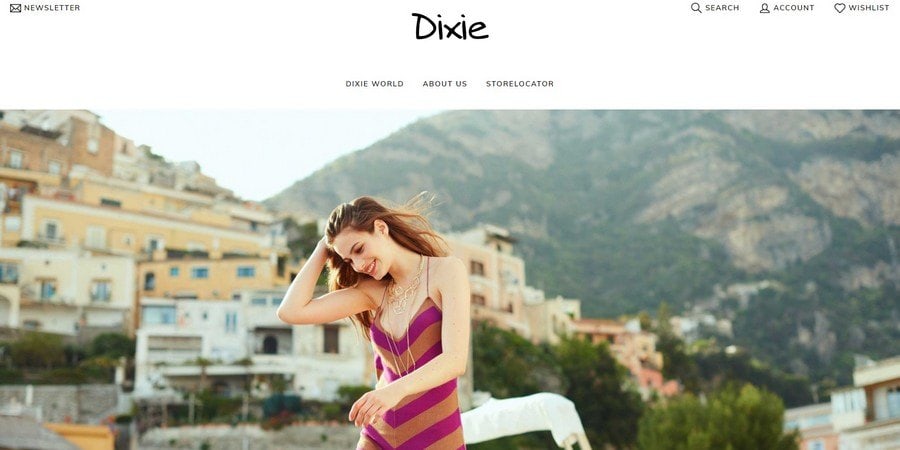 Dixie
The Dixie brand is another representative of fast fashion in the Italian market. Due to the fact that all models of the brand are produced only in Italy, Dixie designers manage to meet all customer requests, quickly respond to changes in trends.
The brand is well known to the international market - more than 60% of the brand's products are sold outside Italy - in Spain, Germany, Portugal, Holland and China.
Dixie is the most famous and highly regarded fast fashion brand based in Florence. He is known all over the world for his exquisite and retro-inspired clothes designed for original women who choose a feminine look with a pronounced taste in detail.
All Italian production is synonymous with the quality and readiness of fast fashion models. That's why Dixie, founded by Massimo Frosini and Giovanni Guastella in the late 80s, is well known internationally.
This result was also possible thanks to the acquisition of Imperial Group in 2014 and the discovery of new exciting scenarios.
The choice of our own products is constantly growing, as in our boutiques you can buy not only clothes, but also unique jewelry and accessories!
☎

39 051 0564300

infobo@dixie.it

https://www.dixiefashion.com