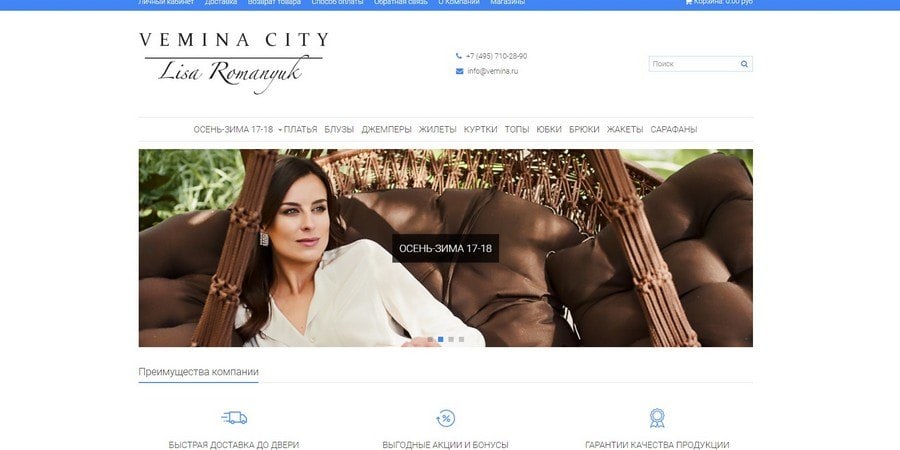 Vemina City
Founded in early 2005 by Lisa Romanyuk, Art director of Lisa Romanyuk Fashion House, Vemina City is a modern Russian fashion brand with an Italian spirit.        
Creative talent, high quality of product execution and its perfect fit are our basis of the concept of success, expressed in each collection.In creating our collections, Vemina City, we rely on more than 20 years of research and development experience in the own laboratories of Lisa Romanyuk Fashion House, who previously studied with the best Italian masters of their crafts. The product is an amazing creation that is available to the general public.             

The project became possible thanks to the organization of several teams of stylists who work together under the guidance of art director Lisa Romanyuk. Vemina City recognizes that diversity is an essential attribute of today's wardrobe of every modern woman.

☎

+7 495 710-28-90

info@vemina.ru

https://vemina-city.ru