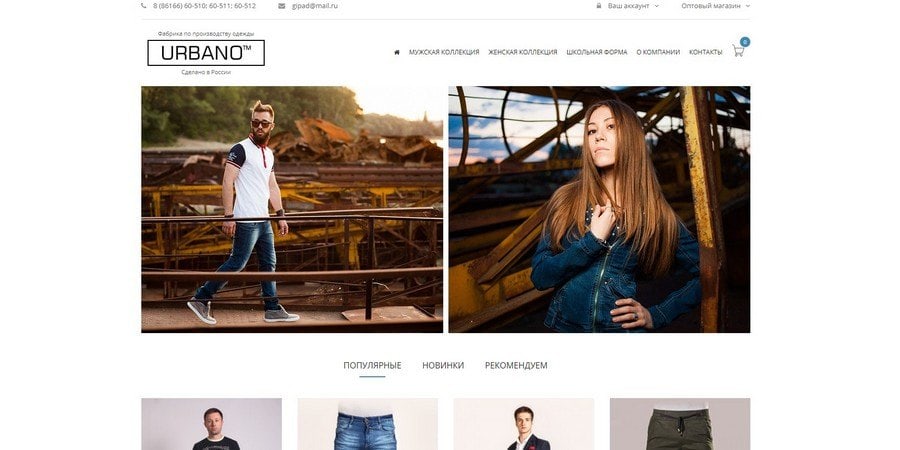 URBANO
The trademark URBANO is a company that has been producing youth clothing for more than 30 years and is one of the ten largest manufacturers in Russia. Each model is produced in minimal editions and is exclusive in its own way.
Design — each product is created individually by Russian designers, based on the current trends of youth fashion.

Materials - the main suppliers of fabric are Greece, Thailand and Spain. All materials undergo strict quality control and have the appropriate certificates.

Production - the production base is built according to Japanese technology and consists of high-tech equipment.

Quality — all creation processes are carried out under strict control, each product passes quality control before being sent to customers.

☎

86 166 605 10; 86 166 60-511

t_urbano@mail.ru

http://urbano.ru