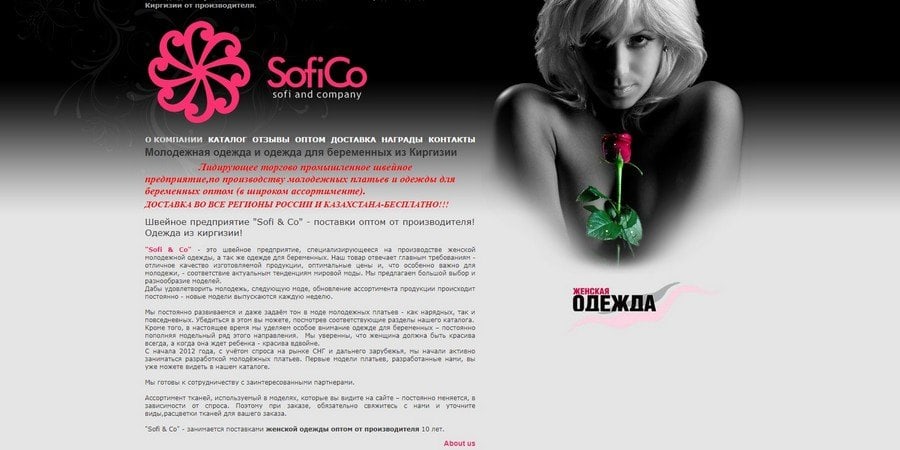 Sofi & Co
Sofi & Co is a sewing company specializing in the production of women's youth clothing, as well as clothing for pregnant women. All the goods meet the main requirements - excellent quality of manufactured products, optimal prices and, what is especially important for young people, compliance with current trends in world fashion. The company offers a large selection and variety of models.
In order to satisfy young people who follow fashion, the product range is constantly updated - new models are released every week.
Sofi & Co is constantly developing and even setting the tone in the fashion of youth dresses - both elegant and casual. You can verify this by looking at the relevant sections of the catalog.

In addition, we are currently paying special attention to maternity clothes - constantly replenishing the model range of this direction.  The company is confident that a woman should always be beautiful, and when she is expecting a child, she is doubly beautiful.
Since the beginning of 2012, taking into account the demand in the CIS and foreign markets, we have been actively engaged in the development of youth dresses. You can already see the first models of dresses developed in the catalog.  
☎

+99 655 597-99-19; +99 655 544-41-99

pavel-sofi@mail.ru

http://www.sofico.kg