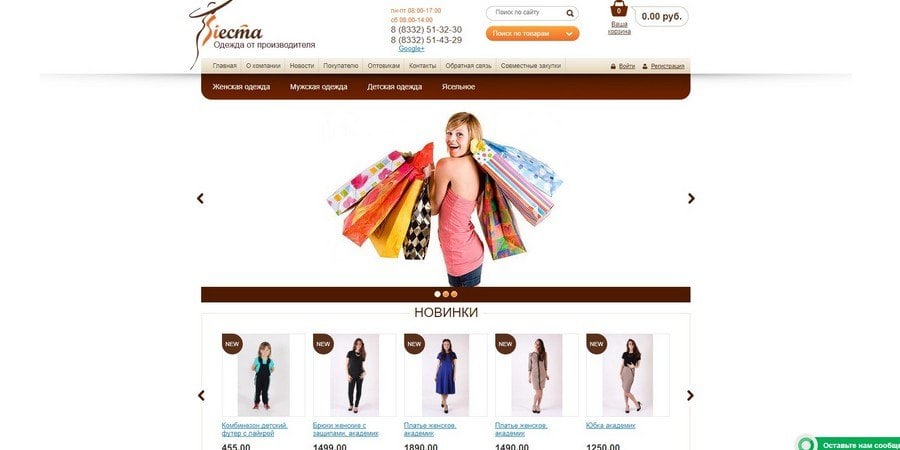 Siesta
The Blooming Glade company is a dynamically developing manufacturing and trading enterprise that sells textile goods of various directions.
The company's activity began in 1996.

In 2000, the company opened its own sewing workshop, and in 2012, another one was opened.

In 2001, the trademark "Blooming Glade" was registered.

In December 2005. the opening of the first shop "Blooming Glade" took place

In 2010, the clothing brands "Siesta" and "Siesta Time" were registered.

For 19 years, the company has opened three dozen stores in various districts of the city and the region.

The quality and rich range of textile products produced by the Blooming Polyana company attracts not only local retail and wholesale buyers, but also customers outside the Kirov region.

In 2013, it was decided to open an online store of the brand "Siesta". Now our customers can view new collections of clothes, ask questions about the products they like and buy clothes without leaving home at pleasant prices.

☎

+8 332 51-32-30

siestawear@yandex.ru

http://siesta-wear.ru