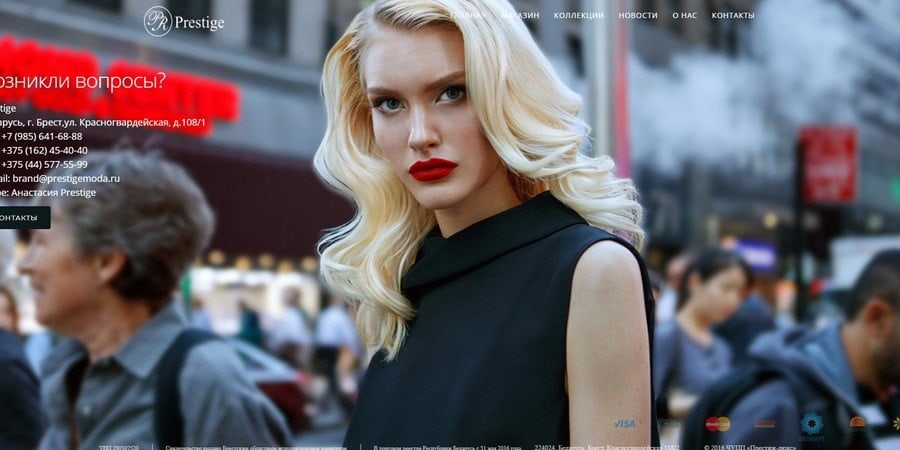 Prestige
Confident and inspired women choose a fashionable silhouette, high-quality cut and natural fabrics. Such Belarusian clothes for women are offered by the online store of the Prestige brand.
The sewing factory has been in existence since 1999. Representatives of the fair sex trust them with their images, because the company presents Belarusian knitwear in a fashionable design.

Prestige sewing factory was able to unite professionals in the face of designers, designers and technologists who are able to generate the most daring, beautiful and original ideas, and subsequently create the most up-to-date models of high quality and tailoring.

☎

+7 985 641-68-88; +375 44 577-55-99

brand@prestigemoda.ru

http://prestigemoda.ru