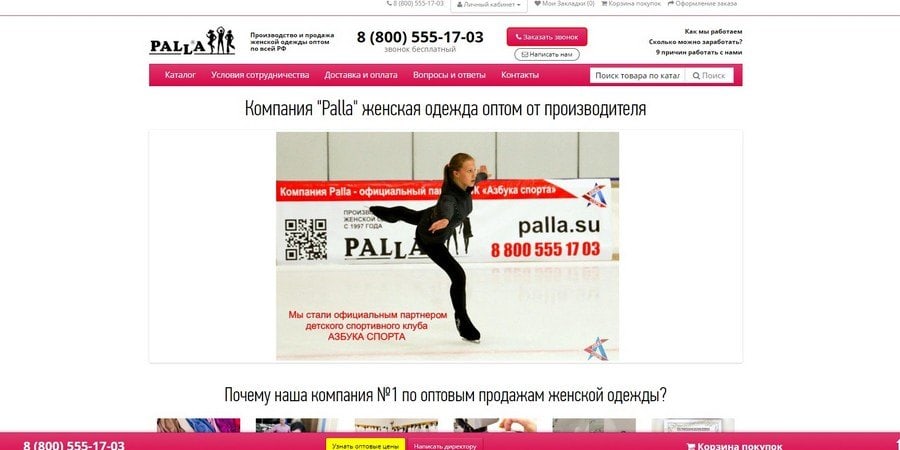 PALLA
PALLA factory is a Russian manufacturer of women's clothing. He pays special attention to the production of trousers and skirts of large sizes, which are in demand on the domestic market. The factory's products have been repeatedly awarded professional awards in the Best Product of Russia nomination.
 Own design developments

Up to 100 new models annually

Wide color palette and size range

Quality fabrics

Assortment range of up to 1000 models

PALLA women's trousers and skirts embody a modern interpretation of the classic style. Modern Russians want to dress effectively, comfortably and inexpensively. When developing models, the main criteria are quality, comfort, aesthetics, current fashion trends and price.

Quality control is carried out at every stage of production from ideas and sketches to manufacturing and wholesale.

Wholesale of women's clothing and its delivery is carried out in all regions of Russia. You can buy women's trousers and skirts wholesale in Moscow or in representative offices in St. Petersburg, Chelyabinsk, Yekaterinburg and Novosibirsk.

☎

+8 800 555-17-03

info@palla.su

https://palla.su