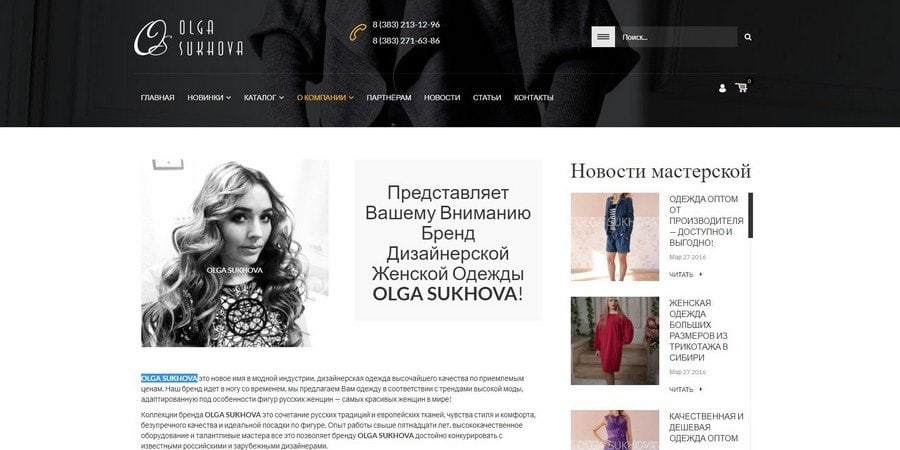 OLGA SUKHOVA
OLGA SUKHOVA is a new name in the fashion industry, designer clothes of the highest quality at reasonable prices. The brand keeps up with the times, offers you clothes in accordance with the trends of high fashion, adapted to the features of the figures of Russian women — the most beautiful women in the world!
OLGA SUKHOVA brand collections are a combination of Russian traditions and European fabrics, a sense of style and comfort, impeccable quality and a perfect fit. Over fifteen years of experience, high-quality equipment and talented craftsmen all this allows the OLGA SUKHOVA brand to compete with well-known Russian and foreign designers.

Clothing brand OLGA SUKHOVA is the epitome of femininity. In the collections you will find casual, cocktail and evening dresses, skirts, tops, trousers for any occasion and mood, clothes for office work with a strict dress code and leisure, models made of natural fabrics, fur and leather. Create your own unique style with OLGA SUKHOVA brand!

☎

8 383 213-12-96; 8 383 271-63-86

http://elegant-nsk.ru/production