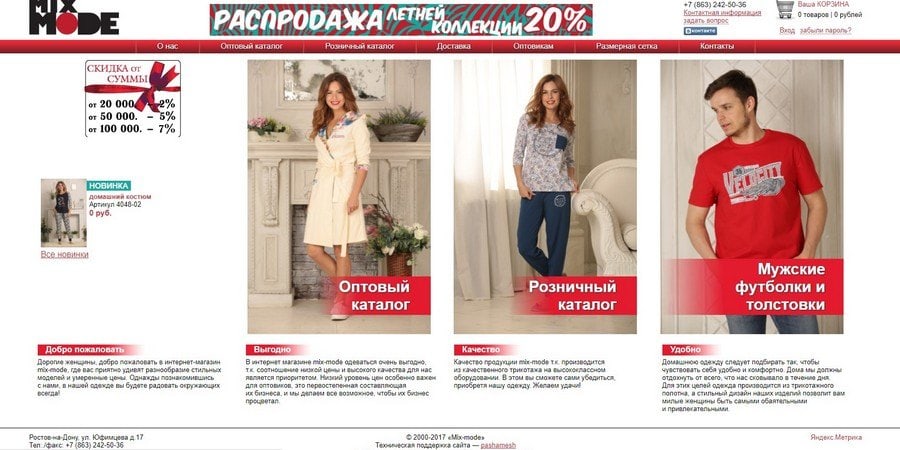 Mix-mode
Mix-mode wholesale and retail clothing store for home, outdoor activities and fitness.
The company dresses women in Mix-mode knitwear, because they prefer to look stylish and attractive at home and on vacation. The team makes sure that the clothes are of high quality and comfortable, and the collections are replenished every week.
Affordable prices will pleasantly surprise both wholesalers and those who want to buy clothes for themselves or as a gift. Soft and comfortable knitted clothes will bring joy and good mood to both young people and older women. The size grid is from 42 sizes to 60.
Mix-mode we track global fashion trends, try to maintain a variety of assortment and constantly update the catalog. You will be irresistible in Mix-mode clothes.
☎

+7 863 242–50–36

info@mix-mode.ru

http://mix-mode.ru