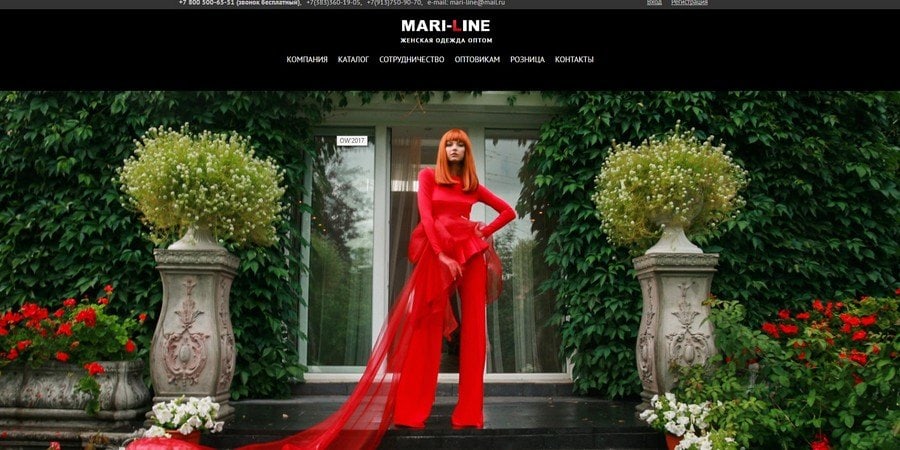 MARI-LINE
Domestic brand of fashionable women's clothing Mari Line
The company is located in the city of Novosibirsk.
Mari Line is a modern company, a manufacturer of high-quality women's clothing with affordable prices. Extensive experience in the domestic market. We know not only Russian, but also foreign fashion novelties very well. The Mari Line store will help to create a unique style for everyone, while emphasizing individuality and style.
Running clothes at an affordable price
We are considering cooperation with any companies, including retail and wholesale. The company's products are one of the few presented on the Russian market, optimal in terms of price / quality ratio. This can be confirmed by the annually growing assortment and the trust of customers. In order to ensure affordability, we constantly optimize costs, reducing the cost of production due to the cost of raw materials and increasing volumes, while maintaining excellent quality.
The main groups of products: knitwear, delicate dresses, classic jackets, airy blouses, romantic skirts, trousers, practical coats and jackets.
Items from the collection complement each other stylistically, easily combined with each other, which allows you to create relevant and fashionable images. Basic and elegant, gentle and brutal, stylish and classic things you can buy on the Mari Line website.
The brand has been producing 10 collections a year for more than 10 years, taking into account fashion trends and the demands of the regional market. The main goal is satisfied customers and partners.
Purchase in Mary Line
In the online store Mary Line you will be able to get acquainted with the catalog of products and purchase the desired thing. All necessary contact information is located below.
Every woman in clothes from the manufacturer Mari Line will feel confident and beautiful! The company uses the latest achievements in the production of clothing, good equipment and proven fabrics to create collections. Mari Line company is always glad to meet new customers!
☎

+7 383 341-88-64; +7 383 360-19-05

mari-line@mail.ru

http://www.mari-line.com