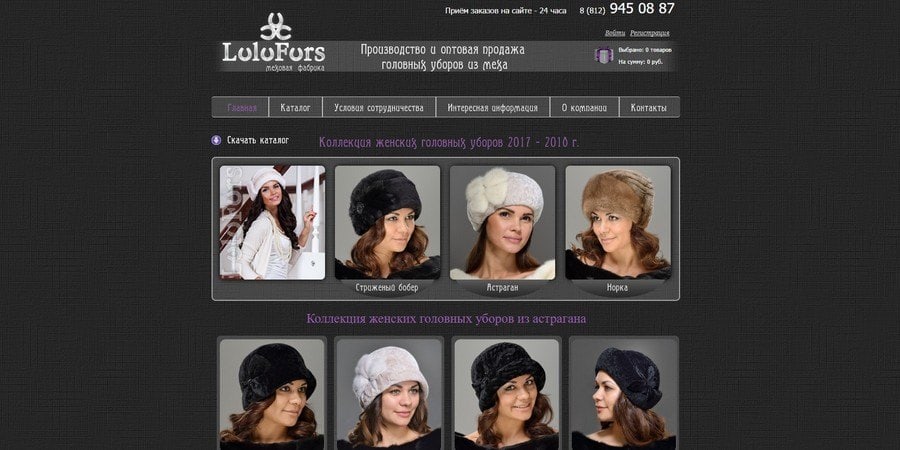 LuluFurs
LuluFurs fur factory is a production for sewing fur hats and accessories made of fur. Here you can buy fur hats wholesale and retail. The company offers first-class fur hats wholesale and retail from the manufacturer.
Unlike many simple sellers, LuluFurs are manufacturers of fur products and designers of new collections. LuluFurs has a good production base, proven patterns and product plantings. Every year we update our collections by experimenting with combinations of different types of fur in our products. Good and experienced craftsmen have been working in the production shop for more than 5 years.

LuluFurs Fur Factory is a wholesale and retail manufacturer of fur hats. In the assortment you will find many wonderful models that will be easily sold in your salons and retail stores.

The company is pleased to offer the best quality at reasonable prices and we invite you to a long-term and mutually beneficial cooperation.

☎

+7 812 945-08-87; +7 921 945-08-87

lulufurs@mail.ru; lulufurs@yandex.ru

http://www.lulufurs.ru