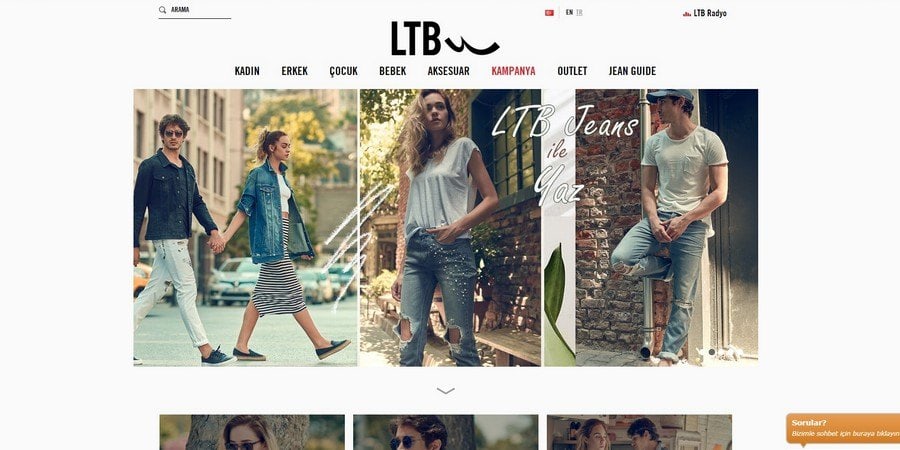 LTB JEANS
LTB JEANS is a successful Turkish brand of jeans casual youth clothing, sold in more than 65 countries around the world.
The company was founded in 1948 and since then has been producing high-quality and stylish denim clothing and knitwear models.

In addition to denim products, the LTB collection includes cotton and poplin groups: trousers, overalls, skirts, shirts. Knitted group: sweatshirts, T-shirts, T-shirts, tops, as well as thin and insulated jackets, belts, hats and other accessories. LTB JEANS has hundreds of stores in the USA, Germany, Holland, Egypt, England, Turkey, France, Poland, Romania, Hungary, Australia, dozens of stores in Russia.

☎

+90 212 410-04-10

contact@ltbjeans.com

https://shop.ltbjeans.com