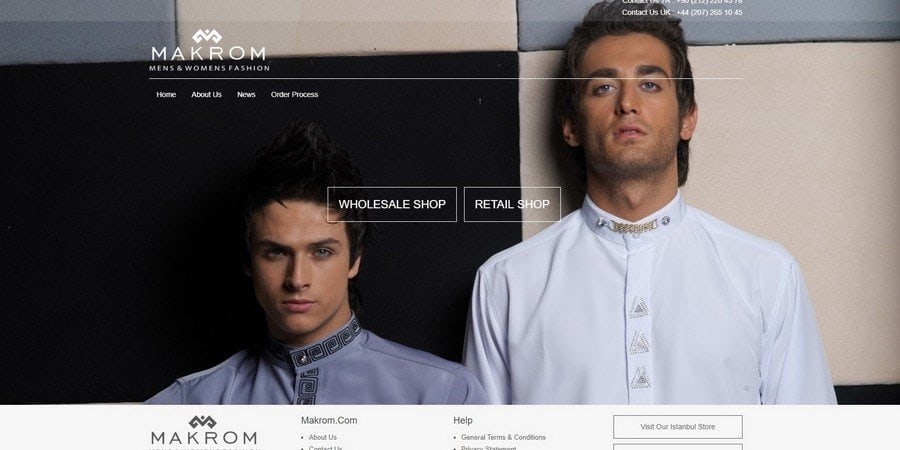 Makrom
Makrom was launched in 1992 as a brand of shirts. To date, Makrom offers in its assortment T-shirts, wedding suits, jackets, trousers and T-shirts under its three brands: Makrom, Oscar Banks and Franco Gilberto.
The company uses various high-quality fabrics, such as 100% cotton, 80% cotton - 20% polyester and 67% viscose - 33% polyester in the brands Makrom and Oscar Bank. In Franco Gilberto, the highest quality fabric is used as 100% cotton or 80% cotton - 20% polyester.

The most valuable currency of the company is the quality that we do not compromise in our products.

The company's policy is to produce 300 pieces in most style, as customers feel like the exclusive owner of their product, as if it were made to order.

the design team makes new projects real every week, and accordingly these creative models are added to our website.

Makrom products are preferred by customers in the following countries: Great Britain, Great Britain, Ireland, USA, Australia, Germany, Canada, Nigeria, Ghana, Kenya, Canada, Estonia, Latvia, Slovakia and Hungary, and every day our range of sales is distributed to all other countries.

☎

+90 212 220-45-78

makromshop@makrom.com

http://www.makrom.com