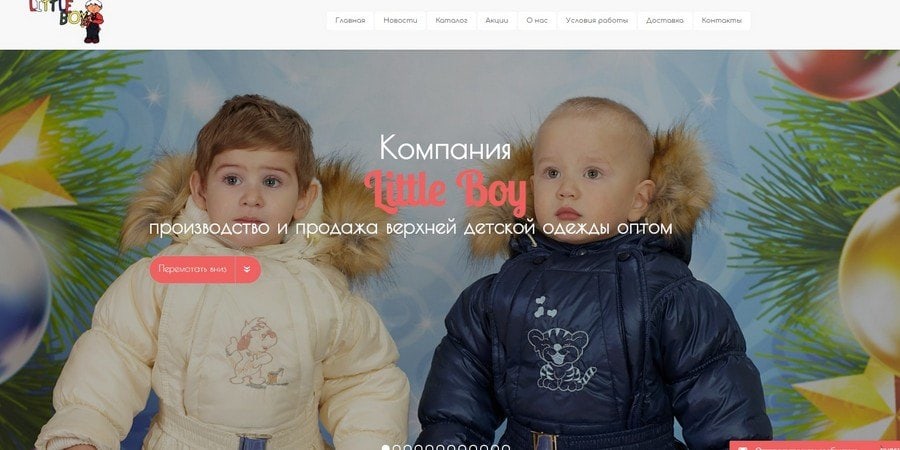 Little Boy
Little Boy - wholesale children's clothing brand
The store is located in the city of Ryazan.
The Little Boy company is a manufacturer in Russia of high-quality and comfortable clothing for children under six years old. The brand makes sure that fashion is accessible to everyone, and for children too. Therefore, designers often replenish collections based on impeccable quality, democratic pricing and style.
Children's clothing at an affordable price
The Little Boy trademark offers the opportunity to buy clothes in bulk and is always ready to cooperate with new partners. Direct communication with the manufacturer helps to develop a special scheme of cooperation and adjust the conditions of the next deliveries for the development of partnerships. Buying wholesale goods from Little Boy is very profitable, because we try to provide good and convenient conditions for you!
When making clothes, we take into account the wishes of both parents - natural materials and quality and the wishes of children - design, style, comfort. We offer you:
• For the youngest: these are overalls, envelopes for newborns, transformers, the sets of which include mittens, booties.
• Girls' clothing: stylish membrane sets with fur trim.
• Clothing for boys: overalls, sets.
The company employs qualified employees with extensive experience in the garment industry. Fabrics, materials and accessories of the highest quality are used, mainly of Russian production. All materials and raw materials have certificates. The products are manufactured on modern sewing equipment, which provides ample opportunities for the realization of ideas and fantasies for young customers. All products undergo mandatory certification.
You can place an order on the manufacturer's website. All necessary contact information is provided below.
☎

+7 495 971-82-78; +7 916 628-73-71

littleboy@inbox.ru

http://little-boy.ru