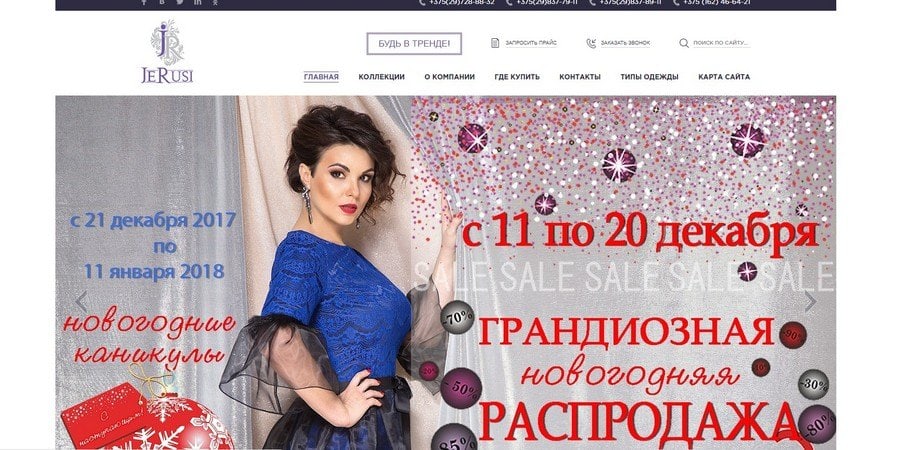 JeRusi
From 1996 to 2011, the company was called "Inga-Ars" and remained famous as a Belarusian Sewing Enterprise. For 15 years since its establishment, the company has gained fame and trust from customers and partners.
Since August 1, 2011, the company has been operating under the brand name "JeRusi"

Having started its activity in 1996, by now the company has strengthened a stable and unshakable reputation among entrepreneurs of Belarus, Russia and CIS countries. Fruitfully cooperating with small and large commercial enterprises, the company develops and increases the production system and the sales market.

☎

+375 162 46-64-21

JeRusi@mail.ru

http://www.jerusi.com