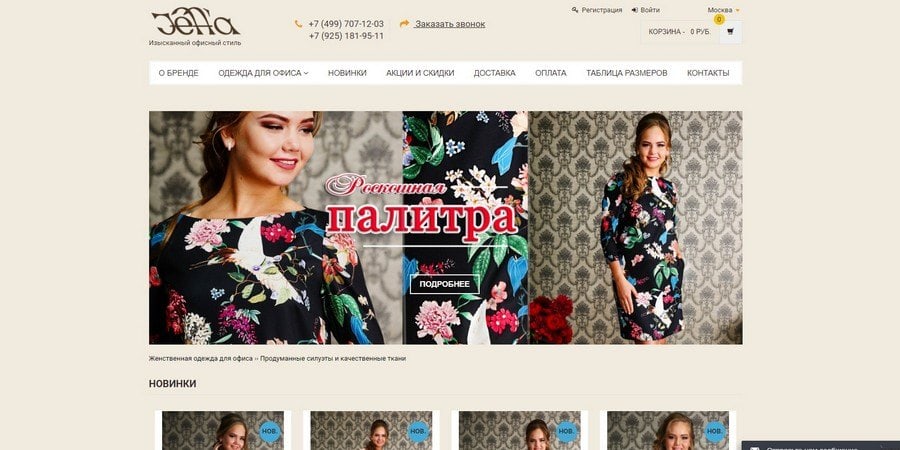 JEFFA
TM JEFFA is a Russian online women's fashion store that has been on the Russian market since 2007. The manufacturer has a wide range of women's office modern clothing. The products from the company "Jeffa" are designed for sophisticated young women who have a finely developed sense of style. 
TM JEFFA - stylish clothes for women

Customers are wholesale buyers, owners of retail outlets and stores. But we are always happy to cooperate not only with wholesale, but also with retail customers. The opportunity to buy in bulk on the website of an online store is a chance for you, dear customers, to save money. Because thanks to this, you will avoid fraud and resellers, besides, you will have a direct connection with the manufacturer, which will allow you to have the best conditions for cooperation. 
A distinctive feature of Jeffa brand clothing is a thoughtful cut and high-quality tailoring of products from a wide variety of fabrics. Over the years, the company has found bona fide manufacturers with whom a trusting business relationship has developed, so the accessories and fabrics used in the manufacture of clothing are carefully selected for quality. All Jeffa brand items are manufactured in professional factories, with good equipment under strict control.
In the assortment you will find comfortable clothes for the office: skirts, blouses, dresses, tunics, trousers, suits.
How to Buy Jeff
To look stylish, following fashion trends and at the same time feel confident and comfortable is the desire of every modern lady. Make no mistake, you will look great in Jeff's clothes, wherever you are, at work or at a party.
You can purchase the desired item on the manufacturer's website or contact him directly by phone. To do this, all the necessary data is provided below.
The company wants to continue to delight you with fashionable novelties and excellent quality of goods, so thank you for choosing Jeffa!
☎

+7 499 707-12-03; +7 925 181-95-11

sales@jeffa-shop.ru

http://shop.jeffa.ru