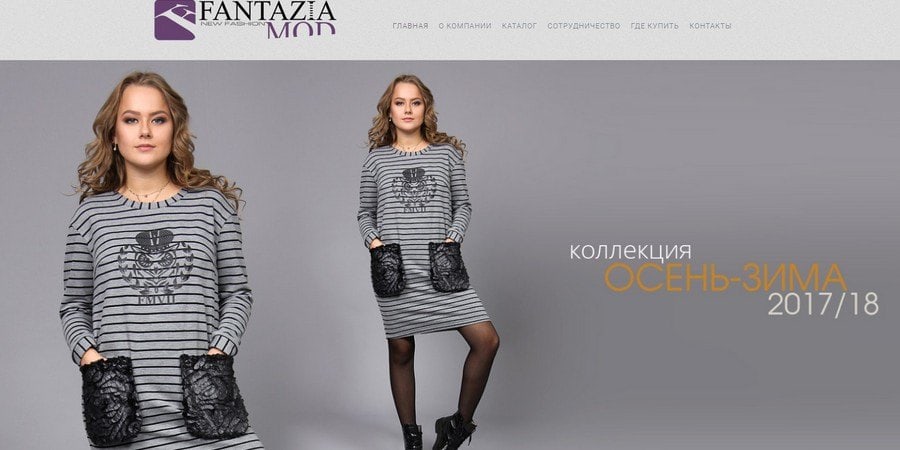 FANTAZIA MOD
The Fantasy Fashion company has been a manufacturer of women's clothing since 2000. The main idea of the brand is a skillful self-expression, the creation of an image of a modern, independent woman who dresses every new outfit with pleasure.
When creating collections, fashionable color schemes, modern and classic fabrics are used, everything is done to emphasize the individuality, dynamism and femininity of each of our clients. And this becomes possible thanks to a wide selection and constant updating of the assortment.

A special brand feature of the brand is the boldness and unconventionality of many solutions, thanks to which the author's style has become noticeable and popular. The models of Fantasy Fashion found the perfect balance between elements of modern style and what women who respect traditions want to wear!

A subtle sense of fashion trends, an efficiently organized production system made the company a reliable partner, cooperation with which became the key to successful sales and dynamic business development.

Extensive work experience and competent marketing policy allow us to achieve a truly optimal combination of price and quality, and create a stable demand for products on the market.

☎

+375 162 48-65-52

fantaziamod@mail.ru

http://fantaziamod.by