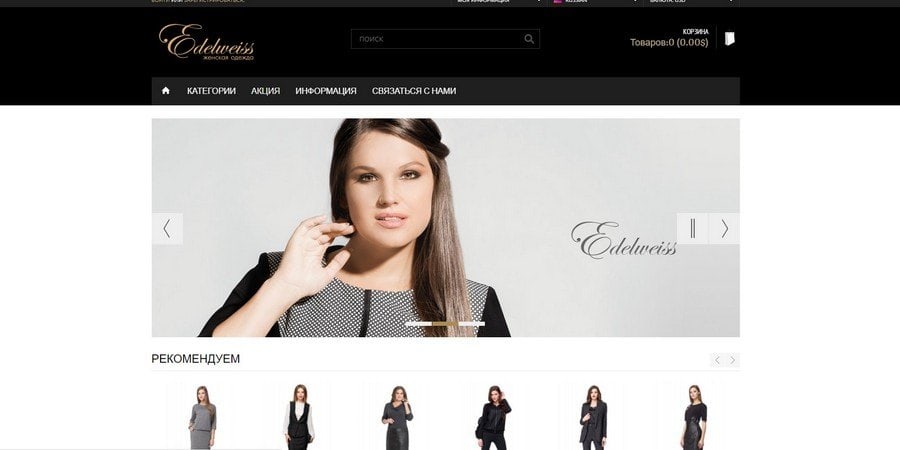 Edelweiss
Women's clothing of the Edelweiss trademark, presented to the sewing enterprises of the UP Minifabrika, has been known on the Belarusian market since 2001.
The company has gained an excellent reputation thanks to modern design solutions, high quality, creative approach in the development and creation of collections, as well as flexible pricing policy and individual approach to customers.
Edelweiss is several current seasonal collections of women's clothing, covering the size range from 42 to 64 sizes, which come out in small exclusive batches and are presented in several styles: - elegant clothes, - classic style, - comfortable clothes for every day.
☎

+375 33 382-40-60; +375 16 242-44-61

contact@edelweiss-brest.by; network@edelweiss-brest.by

http://edelweiss-brest.by