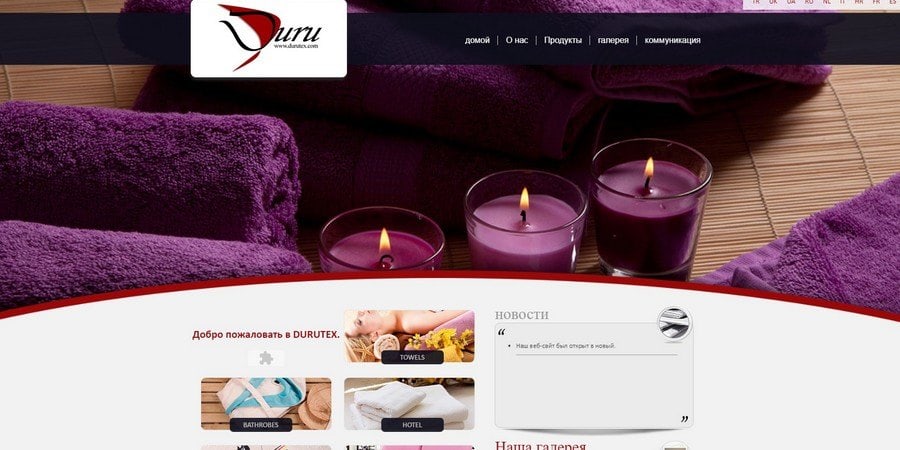 DURUTEX
The company, DURUTEX TEXTILE LIMITED CO., is located in Denizli, Turkey. DURUTEX manufactures and offers towels and bathrobes of the highest quality.
DURUTEX is pleased to offer the best selection and assortment of towels and bathrobes. The company's products have an exclusive design and are manufactured in Turkey using natural Turkish cotton of the highest quality for unsurpassed comfort and pleasure when using our products.

DURUTEX is also pleased to present an exclusive line of bathrobes for adults and children, a collection of towels for home, hotel and beach. Unsurpassed quality, softness, absorbent properties and a wide range of sizes and models set us apart from other manufacturers, and the magnificent materials and craftsmanship put together give you the best quality that you never dreamed of!

☎

+90 258 372-05-40

duru@durutex.com

http://ru.durutex.com