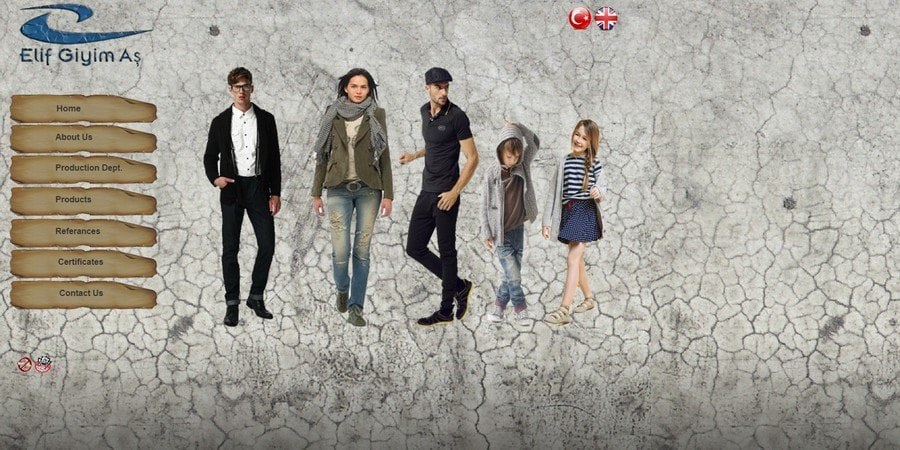 Elif Giyim
Elif Giyim was founded in 1988. Since its inception, Elif has become specialized in sportswear and casual in Turkey, taking steps to become a global company. Elif Giim works in the sector with 24 years of experience in the European and US markets.
Elif Giyim – a large selection, affordable prices
Today Elif Giyim offers a wide range of clothing with a special focus on fashion, supported by outstanding exhibition centers with excellent performance and excellent customer service with 5000 m2 for production. The Elif product range offers a wide range of quality for women's, men's and children's clothing. In the catalog presented on the manufacturer's website you will find: all kinds of T-shirts, polos, tracksuits, trousers, shorts, tights, blouses, skirts, home clothes, pajamas, etc.
Every month, the company releases about 100,000 new units of goods. The models are manufactured using the Gemini Cad computer system. Tailoring takes place on precise modern equipment. Elif Giyim uses only high-quality materials for the production of goods. For example, cotton and viscose, which are pleasant to the body.
Cooperation and purchase of Elif Giyim
We are always looking for long-term business relationships with customers representing their competitive prices and high-quality production standards. When ordering items from an online wholesale store, you contact the manufacturer directly. Therefore, prices are affordable, because we sell things without intermediaries and large markups. Moreover, we have tried to make the wholesale purchase process as comfortable and convenient as possible for you, so that you can save your precious time and money.
You can buy products on the official website of Elif Giyim, the manufacturer's contacts and the website address are located below.

☎

+90 212.875 86 18

info@elifgiyim.com

http://elifgiyim.com