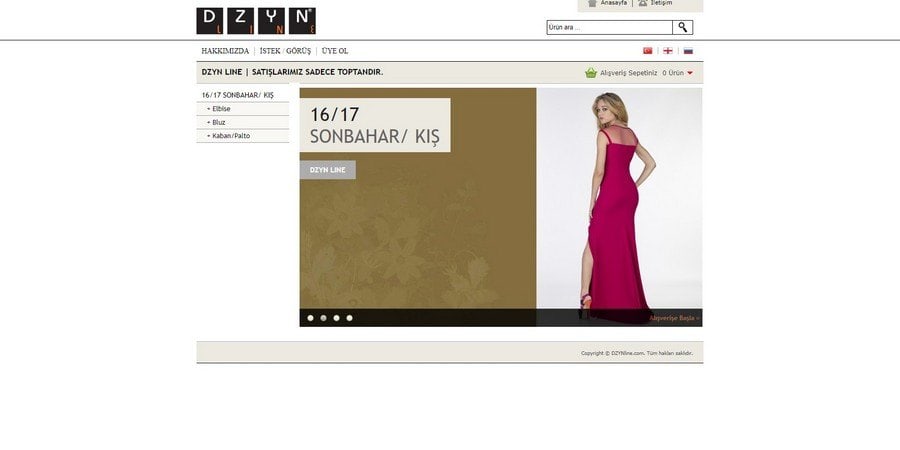 DZYN LINE
Dizayn Textile Co. Ltd. Which is still one of the leading manufacturers of women's clothing. The company is engaged in tailoring such as: trousers, blouses, dresses and more. Dizayn textile was established in 1999. Currently it has 200 employees and 6.000 m2 of enclosed space with its 5 Showrooms in Istanbul Turkey.
In addition to selling products to local markets, DZYN LINE also exports its products to international markets such as Russia, Ukraine and EU countries. The design is able to export large volumes of products with a production capacity of up to 500,000 pieces per year.

The design collections were prepared by creative designers who use modern technologies to create their collections. The design has two new collections every year to satisfy the request of its esteemed customers.

☎

+90 212 296-95-00; +90 212 231-05-60

info@dizayngiyim.com

http://www.dzynline.com