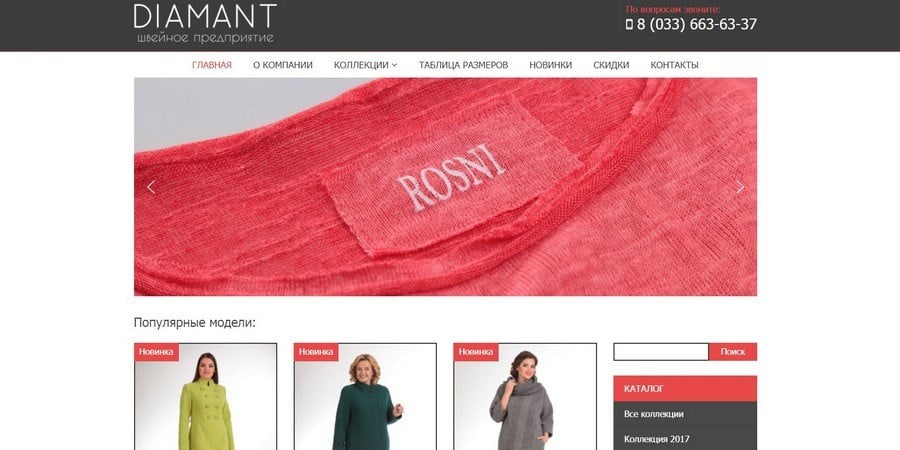 DIOMANT
DIOMANT has been on the women's clothing market since 2000. The company is proud to have declared itself since the beginning of the new millennium. During this time, I managed to achieve decent competition. To maintain it up to the present time and confidently keep up with the trends of fashion.
The company has a wide range of large sizes. The masters tried to design the products successfully, combining accessories and silhouette in them. Therefore, even large sizes of trousers, skirts and raincoats are always original and elegant.

Model development specialists are highly qualified. Masters successfully embody the most diverse and very interesting ideas in their products.

By buying DIOMANT products, you will be able to find your own style. A woman of any age dreams of looking smart and being attractive. In 'njq clothes you will feel comfortable, and therefore in a good mood.

DIOMANT uses only high-quality fabrics for its products. The color scheme of the costumes is very different, and the use of the latest accessories give the models a special chic!

☎

+8 033 663-63-37; +8 029 722-55-30

rosni@mail.ru

http://diomant.ru