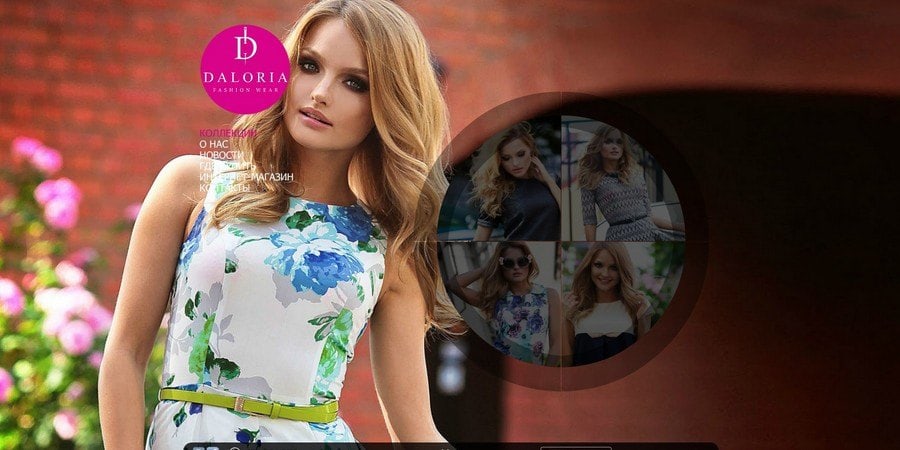 DALORIA
Belarusianonline women's clothing store
Daloria is a well-known Belarusian manufacturer of women's clothing. It is located in the city of Minsk.
Daloria is an online storeof the Belarusian brand of fashionable women's clothing, which successfully conquers the heartsof women with its clothes. The company cares about its customers and offers onlyhigh-quality and stylish clothes at affordable prices. Also, by buying productsof the Daloria trademark, you have the opportunity to save your money. Daloriahas steadily established itself in neighboring countries as the author of fashionable andelegant outfits.
Large selection –favorable prices in Daloria
Buying in bulk from theDaloria company will save money, have a direct connection with the manufacturerand the opportunity not to overpay resellers. Also, direct communication with the productionwill allow you to adjust the conditions of the next deliveries and thus improvethe conditions of cooperation. The Daloria brand is always ready to offer you cooperation!
Inthe online store Daloria you will find a variety of clothing for women.Many years of experience in production, high quality of the raw materials used andmodern machines guarantee high quality products.Model development specialists are highly qualified. Masters successfully embodythe most diverse and interesting ideas in their products. You will be able to find:
* delicate dresses,romantic skirts and blouses
* classicjackets and trousers
* comfortableouterwear and basic suits
All thingsof the trademark are manufactured at new production facilities, with good equipment undercareful control.
Where to buyclothes from Daloria
In the online storeDaloria you will always find the highest quality products at low, affordableprices. It is hard not to agree with the fact that the Belarusian brand Daloria is likedby the fair sex not only in the Republic of Belarus and Russia, butalso in all CIS countries.
You can get acquainted with theassortment of the store, as well as make an order onthe manufacturer's website. His contacts are available below.
☎

+375 17 361-28-28; +375 29 639-53-96

info@daloria.by

http://daloria.by/