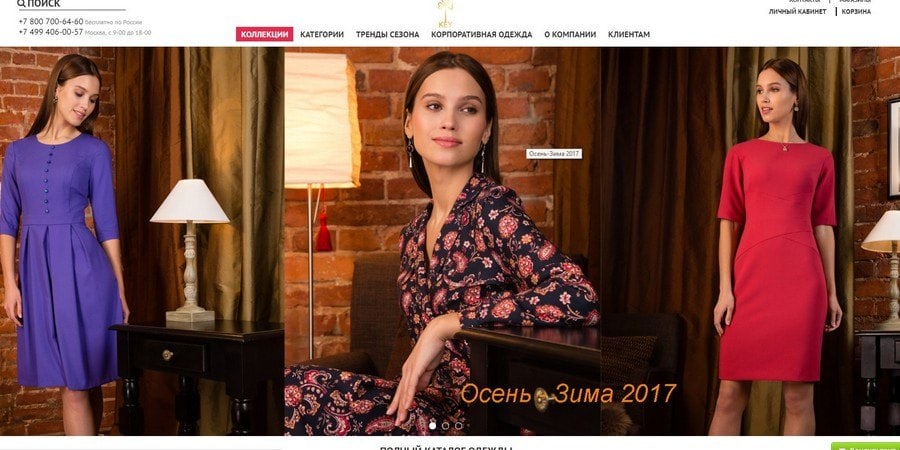 Classic Style
Classic Style company (KEY FASHION brand) is a Russian manufacturer of women's clothing. The showroom is located in Moscow. 
The history of the Classic Style company began back in 1994. We started the production and sale of high-quality women's clothing and found our market. Now Classic Style is a well-known brand, not only in Russia, but also abroad. Having chosen classics and business style for ourselves, we confidently moved forward and in 24 years not only significantly expanded production, but also became one of the best domestic manufacturers of women's clothing. Our clothes can be bought in more than 35 cities of Russia.
Fashionable clothes at affordable prices from Classic Style
The company's goal is high-quality and stylish things at affordable prices. Therefore, we offer the function of buying in bulk on the website. This will allow you to save money without overpaying resellers and intermediaries, and you will also have a connection with the manufacturer. We provide the best conditions for cooperation and are looking for reliable partners! The manufacturer offers wholesale customers a wide range of women's clothing for every taste.
Kopania produces 4 collections every year and we take into account as much as possible the desire of our women to be fashionably and comfortably dressed at any time of the year. You can buy various variations of clothes in business, romantic, casual styles.
The company has its own sewing production, and women's clothing of the brand is made of European-made fabrics, which almost entirely consist of natural fibers. The clothes created by the company's designers based on the latest fashion trends and stylish novelties are always practical and comfortable, do not crumple and really like women.
You can buy products on the manufacturer's website. The manufacturer's contact details are provided below.
☎

+8 499 406-00-57; +7 800 700-64-60

http://www.c-style.ru