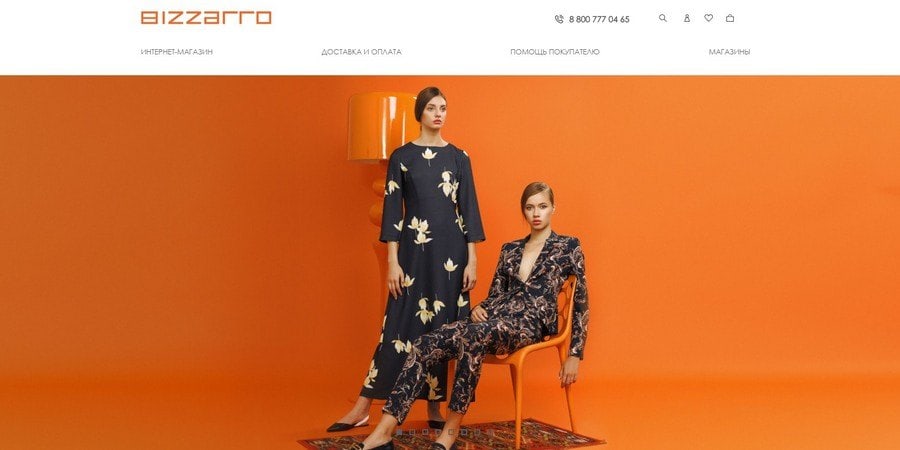 BIZZARRO
BIZZARRO is a Russian wholesale manufacturer of fashionable women's clothing. The production is located in Italy, the city of Prato, Bologna and Russia, the city of Novosibirsk. 
BIZZARRO translated from Italian is unusual, peculiar.
High quality - affordable prices
The company has been in existence since 2000. During this time, we have studied the markets not only of Russia, but also of other foreign countries. The goal is to produce not only high-quality clothes under their own brand, which will be available to everyone, but also to use fashion trends in their collections. 
Buying BIZZARRO products is an opportunity to purchase wholesale goods without huge markups and avoiding countless intermediaries, as well as to have a direct connection with the manufacturer. Direct connection with the production allows you to create an individual scheme of cooperation and adjust the conditions of subsequent deliveries for the development of partnerships.
The creation of individuality and self-expression is influenced not only by the choice of makeup, hairstyle, but also by the choice of clothes. Understanding that a woman should always look stunning greatly affects the production of our products, so we offer you absolutely all variations of the top and bottom: 
* weightlessness and airiness or brutality;
* classic or creative;
* various costumes. 
Only European-made fabrics from Italy, Spain, Portugal, Germany, France are used for the manufacture of products.
Where to buy BIZZARRO
You can buy products on the manufacturer's website. The website address and manufacturer's contacts are provided below.
The models were designed by Italian designers, including the famous stylist Marco Nicoli. The sewing factory uses the latest achievements in the production of clothing, good equipment and proven fabrics to create collections. Therefore, you can always be calm about the quality of your clothes, because BIZZARRO always thinks about its customers.
☎

+7 383 364-04-65; +7383 364-04-66

info@bizzarro.com

http://bizzarro.com