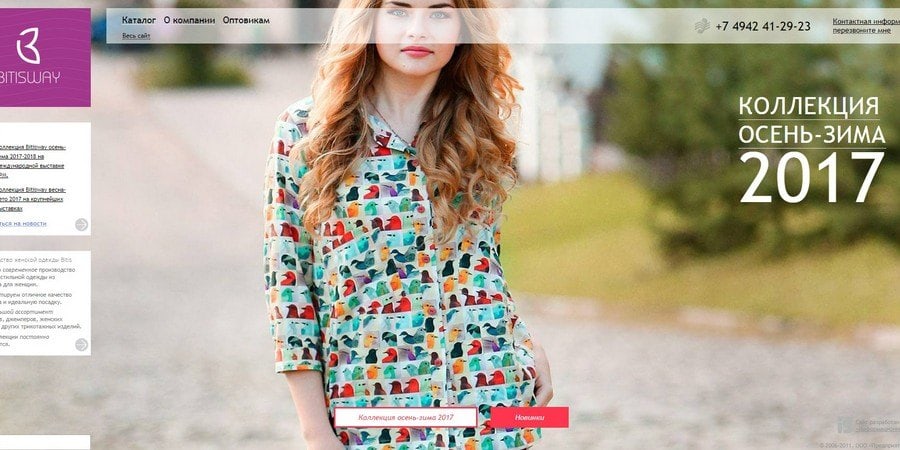 Bitis
bitis.ru - official website of women's clothing.
Bitisway is a brand of author's women's clothing, an officially registered brand that is located in Russia.
Bitis production has been on the market for 15 years and during this time the company has learned how to produce beautiful, comfortable and high-quality clothes at an affordable price. Love for our work helps us in this. The collections of the Bitis brand are always adapted to the modern perception of fashion, they are distinguished by an original stylish design, a comfortable and practical cut, a high level of tailoring and unusual comfort in wear and care.
Beautiful, comfortable and high-quality things from Bitisway

 Bitisway company - offers the opportunity to buy clothes in bulk and is always ready to cooperate with new partners. Direct communication with the manufacturer helps to develop an individual scheme of cooperation and adjust the conditions of the next deliveries for the development of partnerships. Buying wholesale goods from the Bitisway brand is very profitable because the manufacturer provides good and convenient conditions!
The company has been producing women's knitwear for fifteen years, so it is perfectly guided by the desires and needs of consumers, and takes this into account when creating the design of new models. In our large assortment you can find:
* beautiful, delicate blouses, shirts and jumpers
* flying and stylish dresses, as well as sundresses
* interesting and modern jackets, skirts and tunics.
Buy products from Bitisway
You can get acquainted with the assortment of the store in more detail, as well as place an order on the official website of the manufacturer, all contacts are provided below.
Fabrics with natural components remain a priority for companies: viscose, cotton, linen, wool, silk and others. And we also actively use high-quality Italian canvases with the colors of world fashion trends. Clothing from the manufacturer Bitisway always pleases women with good quality, pleasant prices and up-to-date design!
☎

+7 4942 41-29-23

http://bitis.ru