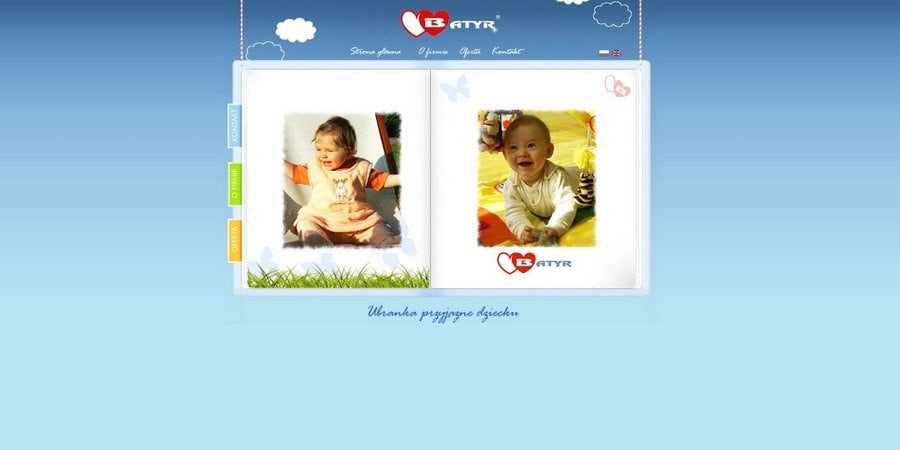 Batyr
batyr.pl - the official website of the Polish manufacturer of clothing for children and newborns.

Batyr is an officially registered company for the production of children's clothing, which is located in Poland.
The Batyr company has been producing clothes for the youngest since 1990. And that's why she perfectly understands the importance of her work. Clothes from Batyr are designed taking into account the requirements of buyers in order to please parents and their children. The company always follows the latest trends in fashion, and thanks to the designers, Batyr has a wide range of beautiful things with a large selection of pastel and bright colors, interesting prints, as well as delicate embroidery.
Clothes for kids at an affordable price
Batyr company invites entrepreneurs who are interested in buying products in bulk to cooperate. To purchase wholesale lots of goods at favorable prices and have a direct connection with the seller is what the Batyr brand guarantees. The trademark provides the best conditions for cooperation and is ready to work with you!

The main goal of Batyr is to meet the needs of parents and their children. The company has won the trust of many customers, because it produces high-quality, practical, comfortable and stylish clothes:
* beautiful t-shirts and sweatshirts
* delicate and comfortable suits and dresses
* cute jumpsuits, trousers, and skirts
Batyr takes a very responsible approach to his business, using only high-quality materials and fabrics. Affordable prices, high quality, conscientious work - all this makes the Batyr trademark one of the most popular and best spacecraft on the domestic and international market. Batyr lovingly develops its products so that every detail brings a smile to the faces of children!
You can buy products on the manufacturer's website, his contacts can be found just below on this page.
☎

0 43 823-90-75

batyr@batyr.pl

http://batyr.pl