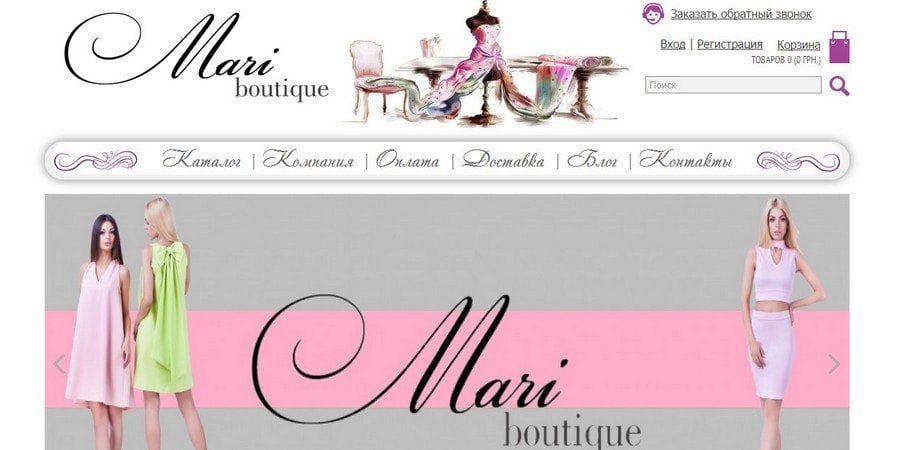 Mari Boutique
Mari Boutique is a manufacturer of fashionable women's clothing in Ukraine. Until 2012, it was not a large production, but since that date, the active growth and development of the company began. Now it is a major manufacturer of fashionable women's clothing.
The production cycle is equipped with the latest technology, so the quality of tailoring is at a height, but at an affordable price.
A team of young designers keeps their finger on the pulse of fashion and offers current models.A convenient website allows you to make an order of your favorite models and get it in a convenient way for you.
It is noteworthy that the company also works with small batches, only from 5 units of goods. The company's managers are ready to answer any of your questions, from the terms of payment and delivery, to which models are better to choose for a particular case.
The manufacturer offers several options for cooperation. Possible programs of work through dropshipping from only 1 unit. This is relevant for small entrepreneurs who are taking their first steps in the fashion business.
Also owners of joint purchases, retail and wholesale online stores and social media pages. networks dedicated to buying things will be able to find options for cooperation on favorable terms.
☎

+38 (096) 884-82-82; +38 (063) 884-82-82

mari-boutique@outlook.com

http://mari-boutique.com