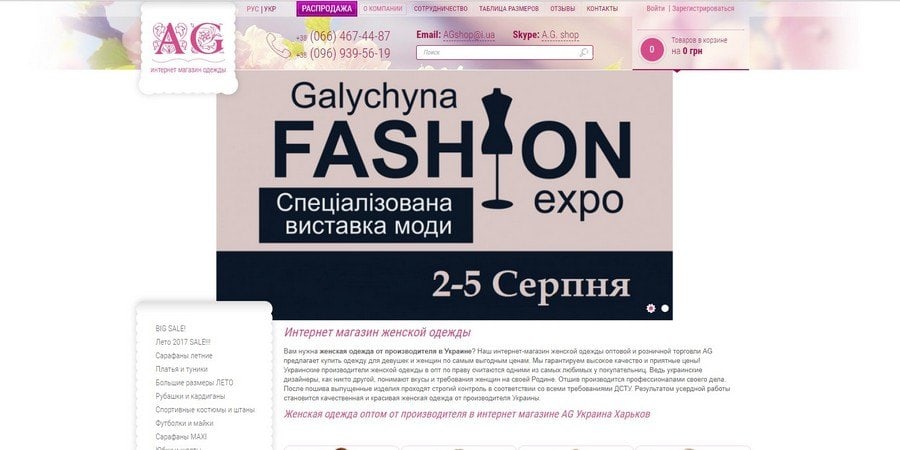 A G
The range of women's clothing from the manufacturer TM A.G. covers such areas as
demi-season and winter coats and jackets
knitted dresses and blouses
t-shirts and tops
summer dresses, sundresses, skirts.
The products of this factory meet all the requirements of modern fashion.
The author's view and design, the painstaking work of the sewing masters, strict control over the quality of the manufactured products distinguishes the model range of the A.G. company in the market of Ukrainian-made sewing products. The most demanding customers appreciate the high quality of materials, cut and tailoring.
Thanks to many years of sales experience, including in their own retail network, the managers of the A.G. sewing factory know exactly what products the buyer needs and what is a hit of sales. The company's marketers seriously study and analyze market trends and its pricing policy, regularly update and supplement the assortment. A complete change of collections takes place every season.
Website https://ag.ua It is the official online store of the A.G. company.
☎

+38 066 467-44-87; +38 096 939-56-19

AGshop@i.ua

https://ag.ua