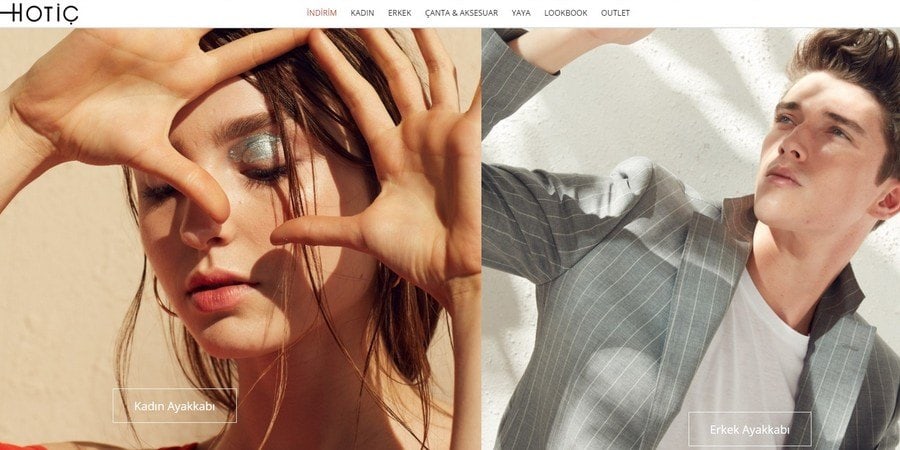 Hotiç
Shoemakers since 1938...
Company Hotiç ("Khotich"), founded by Salih Khotich back in 1938, produces unique and elegant models of shoes and accessories for modern women and men.
To manufacture their products that correspond to the modern rhythm of life, the company's craftsmen use natural leather and materials, without ceasing to expand fashion boundaries and trends.
The "Hotiç line" has become popular and classic at the same time thanks to high-quality handmade work, as well as impeccable production technologies and a select team of designers. The line has been developing thanks to the creative approach and work of the team for 80 years. Being one of the strongest brands in Turkey in its sector, Hotiç today has 162 outlets in the largest shopping centers and the most prestigious street stores both in Turkey and abroad.
Large selection, affordable prices
Shoes are the final detail of any image. Both men and women will find their perfect match in the online store Hoth. The catalog has models for all seasons: sneakers, sandals, casual shoes, classic shoes, slippers and more.
High-quality Hotch products can be bought at affordable prices, because the sale takes place directly, without resellers and huge margins. Moreover, you can make a purchase of things in bulk, which will help significantly reduce the overall cost of the purchase. Direct communication with production allows you to develop an individual scheme of cooperation. The company offers cooperation to both private entrepreneurs and wholesale suppliers.
Buy shoes from HOTH
You can get acquainted with the product in more detail and order products on the official website of the manufacturer, its coordinates are available below.
The story, which began 80 years ago in Istanbul, is being written together with you.

☎

+90 212 294-59-00

https://www.hotic.com.tr