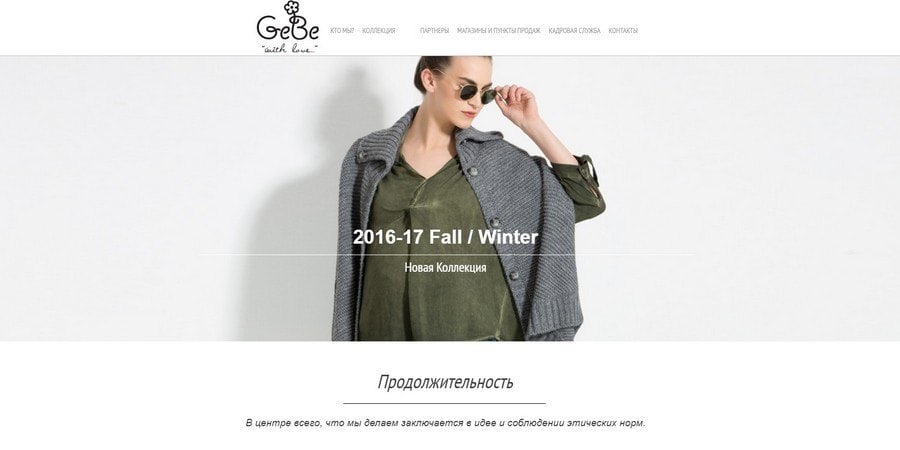 GeBe
In 1986, the company began its journey in the textile industry, developing designs and collections for already well-known world brands. Thus, the company becomes one of the best sewing corporations in Turkey and exports its products to 45 different countries.
GeBe is a global brand at an affordable price
At the moment, GeBe is a popular Turkish stylish clothing store. The company interprets the latest fashion trends and makes them accessible to its customers.
With the help of resources located anywhere in the world, he works with the ability to identify trends and present them in a showcase in 10 weeks of work on design and production. All clothes are made of high-quality pleasant materials on high-precision equipment.
Taking into account the wishes of each client, it produces a size range of 34-44, and presents its customers with a large selection.
The brand produces clothes for women, and there is a line of clothes for pregnant women. For each pregnant woman, according to her own style, following the fashion, produces comfortable things, and allows them to be more accessible. Among the assortment provided in the catalog you will find: skirts, blouses, jeans, dresses, sundresses, shirts, sweaters and much more.
Wholesale purchase in GeBe
Ordering products from GeBe is an opportunity to purchase wholesale lots of goods without colossal markups and avoiding numerous intermediaries, as well as to have direct communication with the manufacturer. Direct communication with the production allows you to develop an individual scheme of cooperation and adjust the conditions of subsequent deliveries for the development of partnerships.
You can buy products and get acquainted with the product range in more detail in the official GeBe online store. The manufacturer's contacts and website address are located below.
☎

+90 212 465-74-84

info@gebe.com.tr

http://www.gebe.com.tr