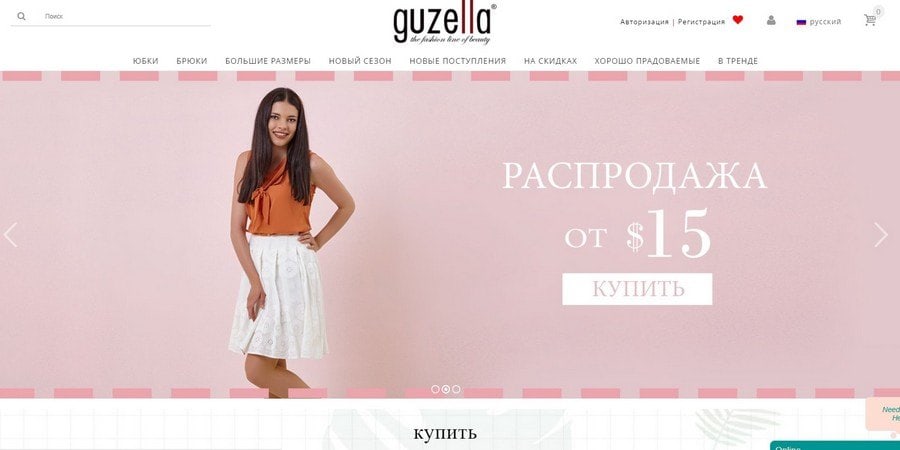 Guzella
 Clothing wholesale from the manufacturer Guzella
Online store guzella.eu It is the official website of the Ukrainian brand Guzella.
The Guzella trademark is an officially registered fashion brand in Turkey. The history of Guzella was started in 1984 in Anatolia, Turkey, as a small boutique, and at that time it was like a breath of fresh air for many women. As the business expanded, the company began developing and producing its own fashion collection under the Guzella label in the late 80s.
Stylish clothes at an affordable price
Guzella wholesale online store is a place of successful shopping. The company constantly monitors fashion novelties and trends of the world's catwalks. In addition, all clothes are distinguished by excellent quality fabrics and durable fittings. And all this at an affordable price.
Working with customers directly, you can sell products at affordable prices. After all, in this scenario, there are no large markups and numerous intermediaries. By buying things in bulk, you get an additional discount. Direct communication with the production allows you to develop an individual scheme of cooperation and adjust the conditions of subsequent deliveries for the development of partnerships.
Fashionable clothes are a great way to demonstrate your uniqueness and individuality. Stylish clothes from Guzella will not only emphasize your character, but also charge you with a positive mood. The collection features stylish women's clothing. For 30 years of creating women's clothing, the brand has focused mainly on skirts and trousers.
Order clothes from Guzell
You can buy products in the official online store of the manufacturer. All necessary contact information is available below.
For 30 years now, Guzella has been trying to ensure that you have the opportunity to buy high-quality trendy things at an affordable price.

☎

+90 212 233-12-35

info@guzella.eu

http://guzella.com.tr/