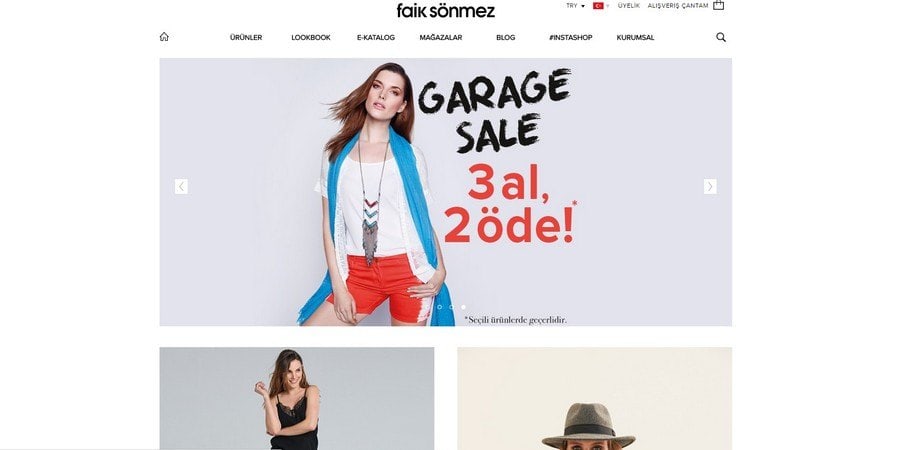 Faik Sönmez
FAIK SÖNMEZ is a Turkish wholesale manufacturer of elegant women's clothing. In 1950, the first order of Faik Sönmez was accepted and processed. After some time, the company becomes very popular in the Turkish market, namely in the city of Istanbul. For 66 years in the market of manufacturing and exporting women's clothing, the company has won over its customers with fashionable and high-quality clothing.
Elegant clothes at an affordable price
A brand that has won the hearts of many representatives of the fair sex not only in Turkey, but also in the whole world. Every thing has a zest and originality, and everything is in order to make you look on top every day. The impeccable quality of each product, in addition to this uniqueness and modernity. Now the collections number more than 700 models.
Online store Faik Sönmez offers outfits for sophisticated ladies at the most affordable prices. In addition, there is a function of buying in bulk. It is always profitable to purchase wholesale goods from the manufacturer. The brand provides the best conditions for cooperation and is looking for reliable partners!
Only the best fabrics, accessories and jewelry are used in production. Collections are often replenished, so you can find exactly what you like.
The famous fashion house offers you:
* unique romantic evening dresses
* beautiful office clothes
* feminine casual outfits
The size range of collections is very large, so everyone will find their ideal option.​​​​​​​

Order clothes from Faik Sönmez

You can view more models and order goods on the manufacturer's website. For your convenience, all contacts are collected below.
The extraordinary collections of beautiful and fashionable things of the Faik Sönmez trademark are the embodiment of original design ideas. Each collection has its own unique charm.
☎

+90 212 225-21-21

info@faiksonmez.com

http://www.faiksonmez.com