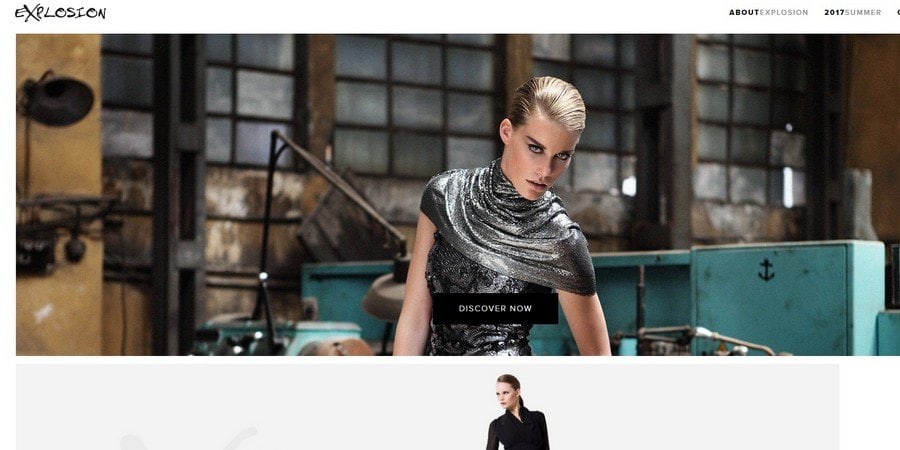 EXPLOSION
Wholesale clothing from the Turkish brand EXPLOSION
Online store explosion.com is the original website of the explosion company.
The Turkish brand EXPLOSION is an officially registered trademark in Turkey.
The company started its activity in the textile industry and in the wholesale clothing market in 1988.And 6 years later, in 1994, the company began producing women's clothing under its own brand EXPLOSION.
High-quality materials, unique designs, low prices
EXPLOSION creates a design for women's clothing. The collections of this brand are very interesting for their design, they are distinguished by excellent quality and the use of mainly natural materials. On the manufacturer's website you will find a lot of elegant things:
Fancy jumpsuits and dresses
Business suits and jackets
Original outerwear
The collections are created in such a way that the purchased item will give you a bright mood, because it is clothes that create our image and give us self-confidence.
The EXPLOSION online store works directly, which allows you to contact the manufacturer without resellers and intermediaries. Thanks to this, it can guarantee favorable prices for wholesale sales. We invite retail chains and organizations, advertising agencies and corporate customers to cooperate. The products are imported to European Union countries: England, Italy, Germany, France, and also in the CIS countries: Russia, Ukraine, Belarus.
Terms of purchase in EXPLOSION
EXPLOSION online store sells clothes wholesale. You can get acquainted with the company's activities in more detail on the official website of the manufacturer. Also on the website there is an opportunity to make an order of goods. All manufacturer's contacts and website address are available below.
Don't follow the fashion — feel it. This is possible together with EXPLOSION.

☎

+90 212 296-76-38

http://www.explosion.com.tr