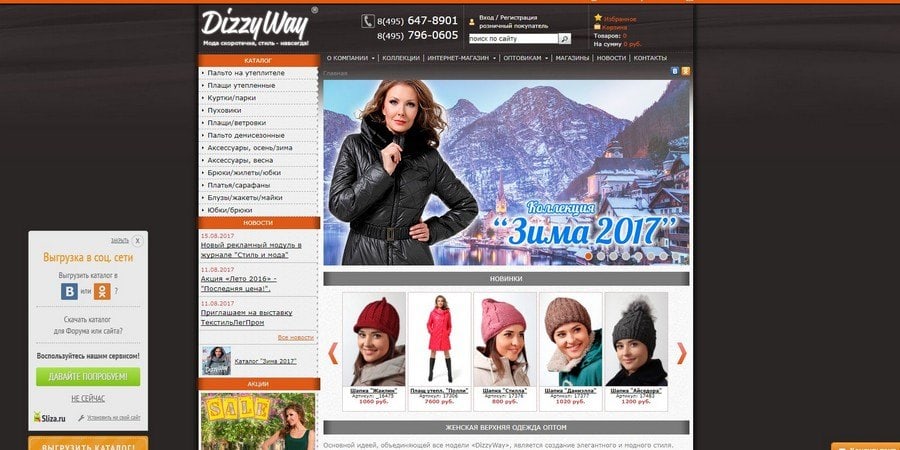 DizzyWay
The Russian company DiVey was founded in 2006. Talented designers and designers, laboratory assistants and managers, professionals in their field, who have been working in the production of women's outerwear for many years, have united under the new brand Dizyway.
     Thanks to the colossal experience and the highest skill, we create winter, autumn and spring collections of stylish women's coats, jackets and raincoats three times a year. All clothes are made by us from high-quality fabrics and modern insulation materials, guaranteeing its customers maximum comfort and convenience when used in everyday life and on vacation.
     Now the company has many far -reaching plans and projects. No wonder the name of our brand in English means a dizzying rise. Dizyway is determined to continue creating new clothing collections, surprising and delighting its customers with a variety of models, silhouette shapes, interesting details, accessories and fabrics. The company strengthens good business relations with our regular partners and develops cooperation with new customers.
☎

+8 495 647-89-01

sales@diway.ru

http://diway.ru