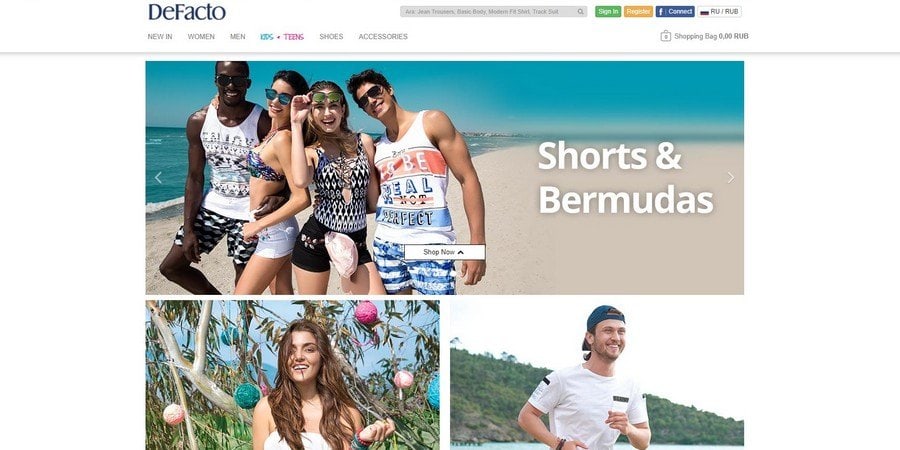 DeFacto
DeFacto is not only a fashion brand that has proven itself, it is a way of life. DeFacto unites all areas where you spend your time — business, evening entertainment, socializing with friends, recreation. DeFacto offers fashionable, innovative in its concept products of high quality at an affordable price. Thanks to the variety of DeFacto collections, you can create your own style.   
A professional creative design team works on DeFacto clothing, which creates collections for women, men and children.   
The clothing of this brand stands out for its excellent quality and is in great demand in Turkey due to the combination of original design and high production technologies!
☎

+90 850 222-27-15

http://www.defactofashion.com