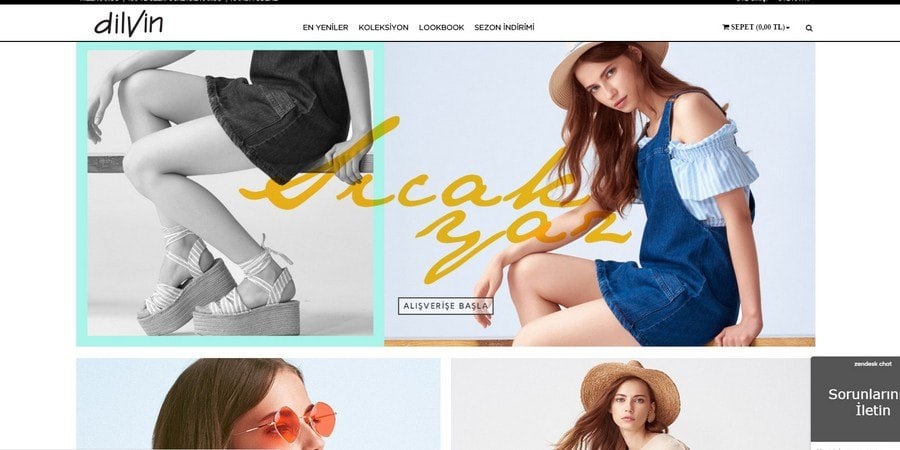 Dilvin
Youth clothing wholesale from Dilvin
Dilvin is a Turkish stylish clothing company that has been working in this direction since 1998. Since 2002, the trademark has been known in online commerce under the name Dilivin.
DILVIN brand is one of the few in this sector that has established itself as a reliable brand of garments both in Turkey and abroad. The models are distinguished by their original design and excellent quality.
Dilvin - stylish things at an affordable price
The company's goal is to expand, increase the number of its products in domestic and international markets, creating a new understanding of affordable fashion. Dilivin has become a sought-after brand, combining a new approach to sewing production, compliance with modern trends in world fashion and 25 years of experience working with clients.
The company pays the necessary attention and cares about the quality of sales, as well as the quality of the production itself and has already achieved the necessary dynamism in its production. The company also successfully uses marketing and information systems to attract new customers. By buying things in bulk, you save your time and money.
Dilivin offers a large selection of stylish clothes for girls. In the catalog you will find: blouses, skirts, trousers, outerwear, accessories and more. The target audience is young people who follow fashion and prefer high quality.
Where to buy DILVIN
On the official website or by contacting the manufacturer directly, you can order the desired items. All necessary contacts are available below.
Discover the world of affordable fashion with the Turkish brand Dilvin!
☎

+38 (096) 180 63 43

dilvin.sale@gmail.com

https://dilvin.ua