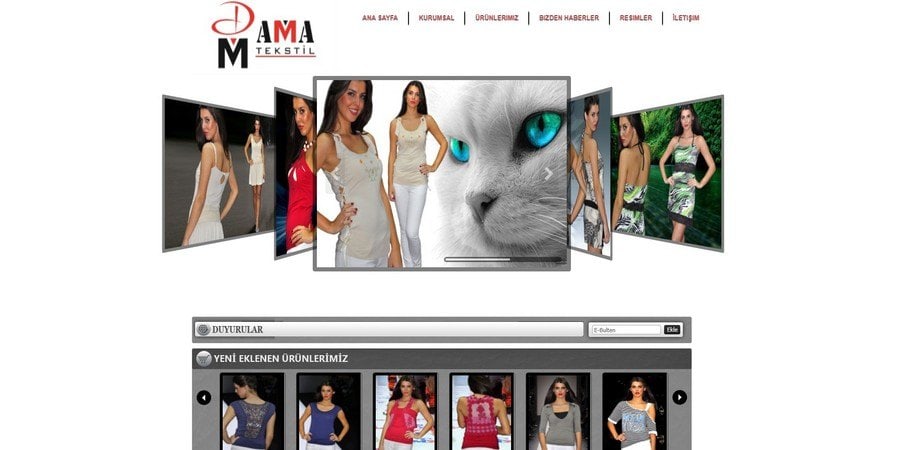 DM TEKSTİL
Clothing wholesale from the Turkish brand DM tekstile
DM textile is a leading clothing manufacturer founded in 2005 in Turkey. In 2009, the company is increasing its industrial capacity, focusing on the creation of exports and the wishes of its customers. The company specializes in the production of ready-made knitwear.
This company strives to be innovative and creative. Therefore, designers are working hard to create fashion collections. And the collections themselves are sewn from high-quality knitwear on modern professional equipment.
Up-to-date knitwear at an affordable price
DM textile has been supplying products for the most prestigious European brands since its foundation, which has helped to achieve a good reputation and authority in the market. The company perceives globalization as a benefit, not as a competition, because a dynamic and flexible team acts very responsibly.
The DM textile online store works directly, which allows you to contact the manufacturer without resellers and intermediaries. Thanks to this, you can guarantee favorable prices for wholesale sales. We invite retail chains and organizations, advertising agencies and corporate customers to cooperate, we accept orders for the manufacture of knitwear.
The brand produces stylish knitted knitwear for girls and women. The product range includes: T-shirts, sweatshirts, sweaters, tunics and dresses. All this is made of the highest quality fabrics and durable accessories.
Buy knitwear from DM Textile
The company operates in Turkey, but cooperates with partners from CIS countries and Europe. You can order products, wholesale or retail, on the official website of the manufacturer. His contact details are available below.
Order stylish knitwear from a brand that loves its job!
☎

+90 212 515-61-45; +90 212 515-61-44

dm@dmtextile.com.tr

http://dmtextile.com.tr