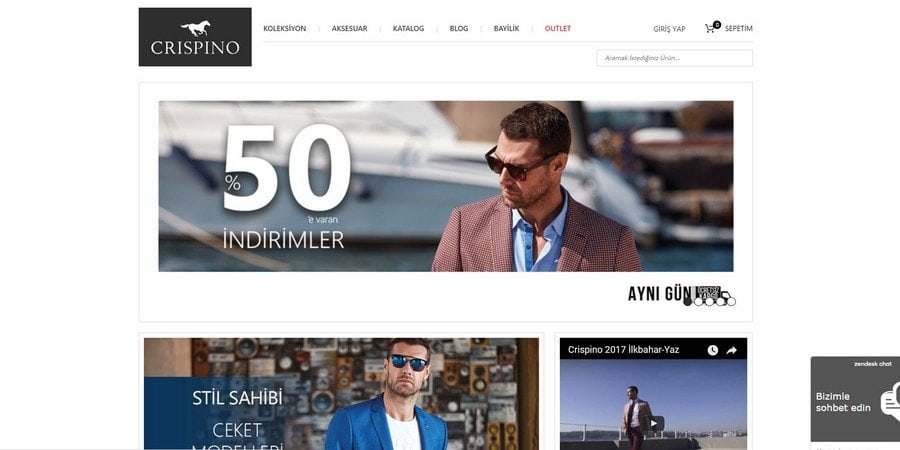 CRISPINO
Internet page crispino.com - the website of the Turkish brand CRISPINO, where you will find unique stylish men's clothes.
In 2012, having received new investments, the CRISPINO brand opened a second wind — the number of products increased, new branded stores opened, equipment was updated.
Men's clothing of classic style and for everyday wear is produced under the CRISPINO trademark. Excellent quality, impeccable cut and perfect fit on the figure have led to the success of this brand both in Turkey and abroad.
Products under the CRISPINO trademark are exported to more than 30 countries of the world, including the CIS.
CRISPINO men's clothing at an affordable price
Due to the fact that there is a wholesale purchase function on our CRISPINO website, you can save money and also cooperate directly with the manufacturer without overpaying extra money to intermediaries. While searching for things, add what you liked to the basket, be sure to specify the size and color. And remember, the more things, the more savings.
Of course, the company understands that clothing is very important for a man, it is a way to express yourself and show your character. Flipping through our collections, you will definitely find what is perfect for you, because we have a very large selection of both classic and casual clothes. You will be able to find unique: basic and colorful shirts, original suits and warm sweaters.
Contact CRISPINO
You can get acquainted with the product range and order the desired item on the manufacturer's website, his contact information is available below. Each element can be both a base and an independent part of the wardrobe. We really appreciate that you chose CRISPINO!

☎

+90 216 312-90-20

info@crispino.com.tr

https://crispino.com.tr