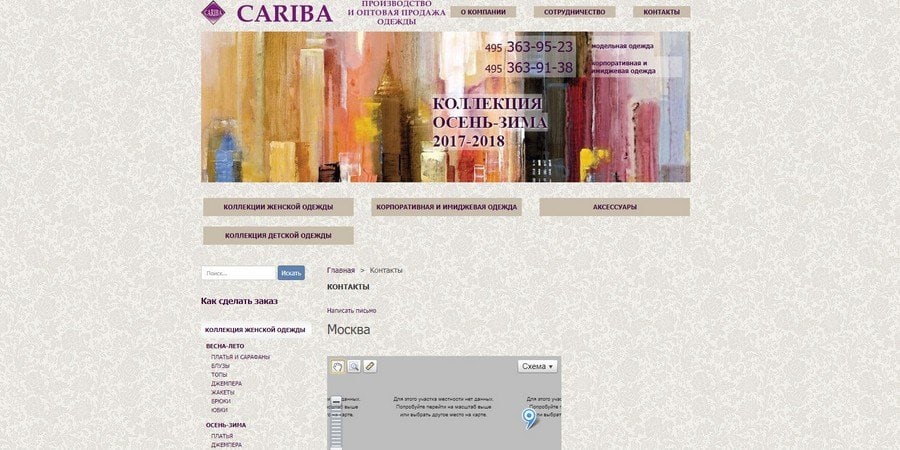 CARIBA
All trends from the fashion world of Western countries have always been of interest not only to women, who are still the main consumers of this product, but also to various manufacturing companies. Who are engaged in tailoring and selling these products on the domestic market. 
The Cariba company is a manufacturer of women's clothing that always keeps up with the times and captures all the latest changes in the world of style and beauty. In addition to the fact that the things produced by the company are distinguished by a subtle taste and sense of style, they also have a good quality of their composition. Soft fabrics made of expensive materials, interesting styles, unusual color schemes - these are the main advantages of Kariba products over other manufacturers. 
This company sells women's clothing wholesale. This approach makes production profitable and very profitable. The main goal of the company is not to get the maximum profit as much as possible, but to establish mutually beneficial cooperation with new customers so that later they become permanent. This tactic helps to expand the boundaries of the sale of manufactured products and go beyond one state. 
Designers who work for the benefit of the company treat the assigned work with great responsibility. Creating another new collection, they take into account not only the latest fashion trends, but also the preferences of buyers, which is perhaps a more weighty argument in this situation. 
The company sells its products to entrepreneurs, who in turn supply the goods to their stores. Thanks to the reasonable price, which is set by the company for clothes, direct buyers who reach the final version of the price are satisfied with the figure and purchase the goods also because of the low cost. For example, women's knitwear used in sewing skirts, jackets, dresses and much more is very popular today among modern beauties, and the price not only corresponds to the quality, but is also lower in comparison with its direct competitors. 
☎

+7 495 363-95-23

torg@cariba.ru

http://www.cariba.ru