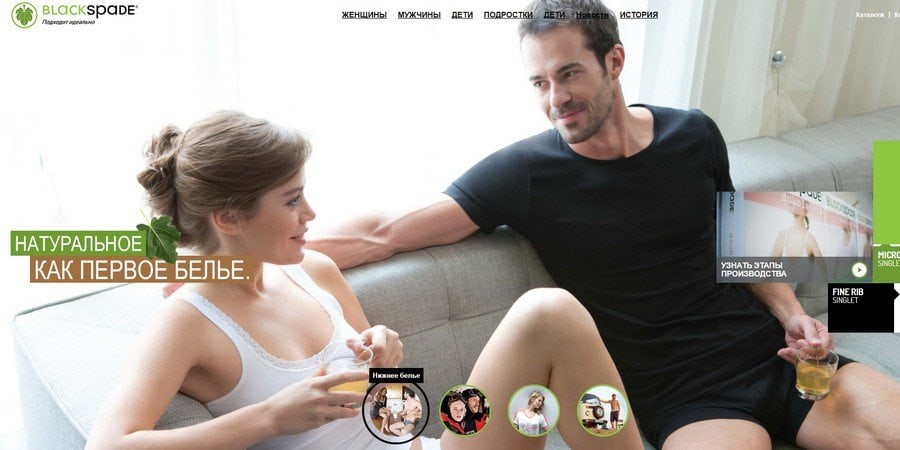 Blackspade
Wholesale clothing from the Turkish manufacturer blackspade
The Turkish brand blackspade is a trademark for the production of men's and women's underwear.
The Turkish company offers to choose comfortable products of the Blackspade brand, which is ideal for your body, oriented for various climatic and living conditions. The products can be easily distinguished by the original logo .
Blackspade — high quality, affordable prices
The company uses mainly cotton fabrics in its products. Good natural cotton gives the skin the opportunity to breathe and warms the body. Also, such underwear is pleasant to the touch and does not lose its appearance even with reusable washing.
The textile factory offers cooperation to business partners on favorable terms for all parties. Thanks to direct communication with the supplier, without markups and numerous intermediaries, it is possible to set affordable prices for wholesale sales. With a wholesale order, you significantly reduce the cost of the goods.
Underwear is an important part of the wardrobe. Therefore, when choosing, you need to pay attention to the quality of products. We offer you several types of high-quality underwear made of natural materials from a Turkish manufacturer. In the catalog you can find:
Underwear for women and men
Women's nightgowns and men's corsets
Warm thermal underwear for the cold season
All provided models are available in several shades and sizes. You can view a more extensive catalog on the company's website.
Order Blackspade
You can buy your favorite things only wholesale and retail at an affordable price. You can find more detailed information on the manufacturer's website. His contacts are listed below.
We draw conclusions: it is possible to buy high-quality underwear made of natural materials. All you need is to choose a wholesale online store from the Turkish manufacturer Blackspade.

☎

+90 232 440-86-86

destek@blackspade.com

http://www.blackspade.com