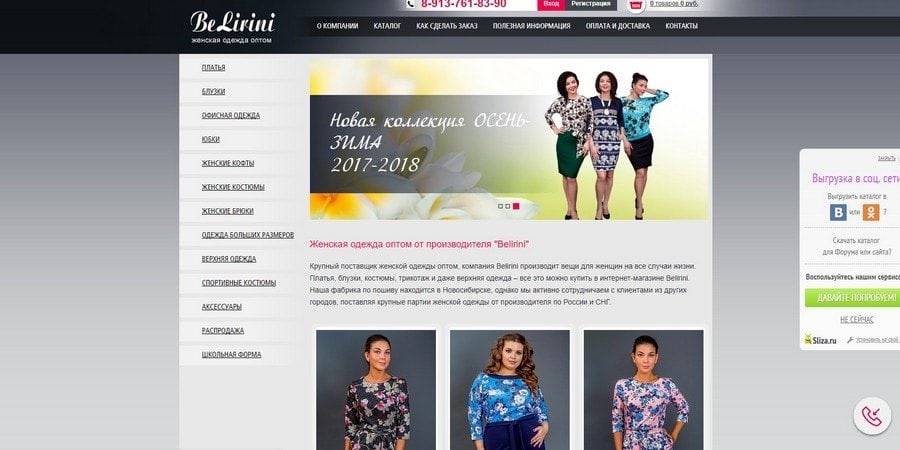 Belirini
Belirini company is engaged in the production and sale of youth and women's clothing.
Belirini produces clothes for different age groups and for all occasions. When designing models, much attention is paid to the latest fashion trends.
Four seasonal collections are being developed throughout the year. Up to 15 new models are produced monthly. In the production of women's clothing, high-quality factory-made fabrics from Turkey, China and Korea are used.
The company works without intermediaries, it allows you to control the quality of products, provide affordable prices.
☎

+8 913 761-83-90

info@belirini.ru

http://www.belirini.ru