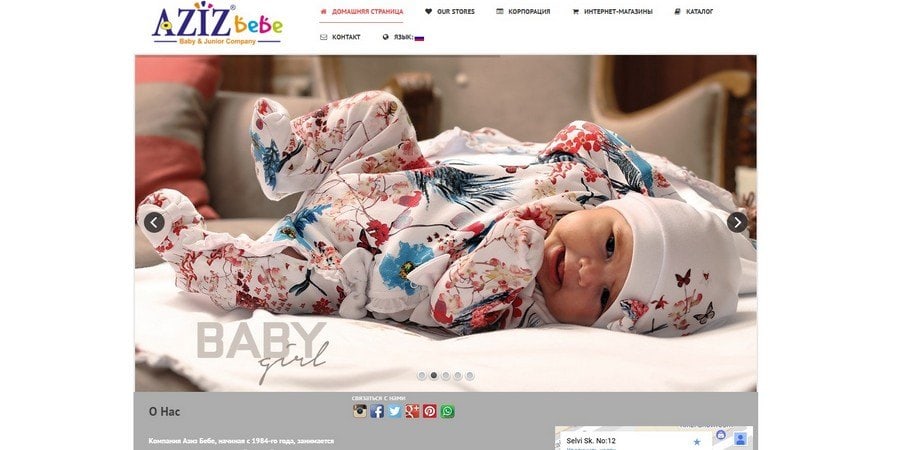 Aziz Bebe
The Aziz Bebe company, since 1984, has been engaged in the production and sale of ready-made clothing for newborns and children (probably you need to specify the year from-to).
A company with a production center in Altynsehir/Istanbul exports and makes wholesale sales across the country from Laleli and Osmanbey wholesale stores, and also produces retail trade from 32 own chain stores.

The company, owning branches and distributorships in Russia, Ukraine, Azerbaijan, Kazakhstan, Romania, Bulgaria, Saudi Arabia, Lebanon, Algeria, the aforementioned 32 concept stores in Turkey, 36 franchise stores and 600 points of sale around the world – 45 countries finds its buyer.

The company, on production sites in Istanbul and Kyrklareli with a total area of 20,000 square meters, using the latter, with an experienced team of 480 people, produces ready-made clothing, tights, socks and other affiliated products, starting with the production of its own thread and fabric.

The company is focused on health in the production of its products, and therefore fundamentally avoids the use of nickel, the poisonous substance azoboyar and other canserogens in raw materials and accessories.

☎

+90 212 678-14-77

azizbebe@azizbebe.com.tr

http://www.azizbebe.com.tr