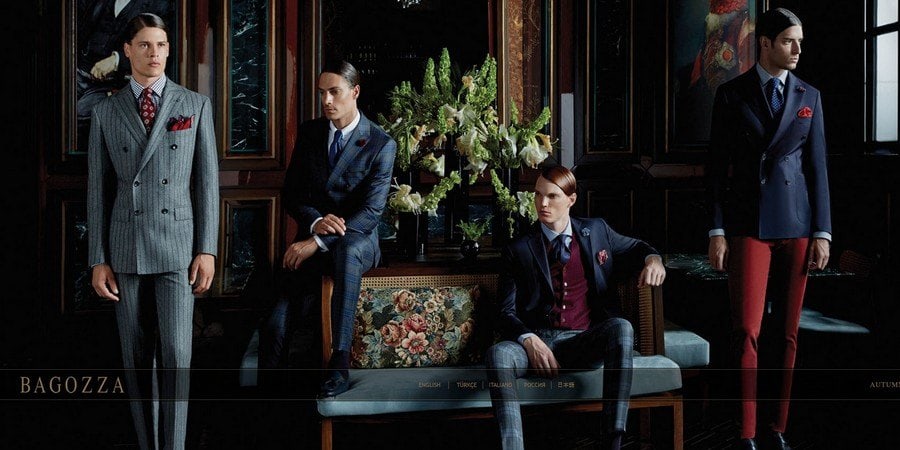 BAGOZZA
The secret of the company's success is personal talents and knowledge of market segments, which helped Bagozze to take a leading position in the world in the men's clothing sector since 1970 to this day. If we take into account the classical tradition of haute couture, then Bagozza's clothes, combining the success of a creative approach and research, are an impeccable expression of the concept of modern fashion.
BAGOZZA, within the framework of industrial logic, has managed to successfully bring to the fore the quality that was previously the prerogative of the luxury clothing market.

Careful control applied to the raw materials used, design methods based on modeling, classic and at the same time innovative models, a serious approach to product details are the factors that characterize Bagozza's products

BAGOZZA has set a goal to expand the range of products, starting with classic clothes and ending with accessories, without departing from our ideal-quality and originality.

☎

+90 212 234-70-88

info@bagozza.com

http://bagozza.com