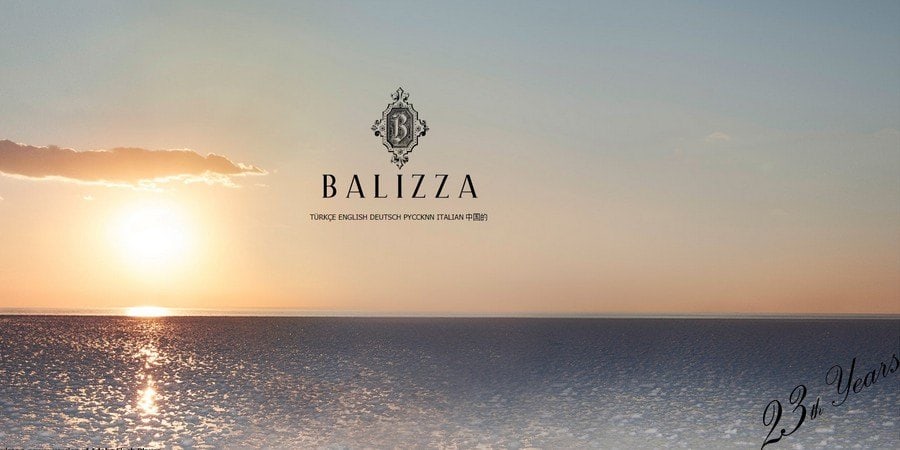 BALIZZA
In 1993, the BALIZZA brand, which began its journey into the world of fashion, enriching itself with its own creations and original details, combining urban culture with native Oriental culture, presents to your attention an ambitious, refined and luxurious collection of new trends. The brand has become one of the most successful among the most popular and richest brands on the market.
In 2002, as a result of the work of the company's research department and the development of some of the most experienced fashion designers, the B2 BALIZZA clothing brand was created in the style of "sport chic", which instantly supplemented the market with clothing of this style. Thanks to its modern cut, special effects and youth style, B2 BALIZZA quickly took one of the most important places on the market. Today in the world of Turkish fashion, the brand is one of the most advanced and innovative in the market.

Having gained an important place in the markets of Russia, Eastern Europe and the Middle East, the BALIZZA brand entered the market of Italy, Spain, England and the United States of America. Today, more than 50% of BALIZZA products on the international market are sold in its own stores, the rest in stores under a franchise agreement. BALIZZA brand, which produces 3 different collections a year, advertises its products in world-famous magazines, thereby reflecting the strength of its brand. Today, BALIZZA and B2 BALIZZA brand products have conquered the markets of many countries of the world, such as: Russia, Ukraine, Romania, Poland, Moldova, Italy, Spain, Sweden, Hungary, France, Kuwait, Kuveyt, UAE, Egypt, Tunisia, Morocco, Syria, Saudi Arabia and Israel. As a Turkish brand, we are proud of the success we have achieved.

BALIZZA, based on unconditional and continuous customer satisfaction, convinced of the need for continuous and sustainable development and improvement, not inferior to quality, has achieved great success in a short time and initiated many innovations on behalf of our country

☎

+90 212 220-80-80

info@balizza.it

http://balizza.it