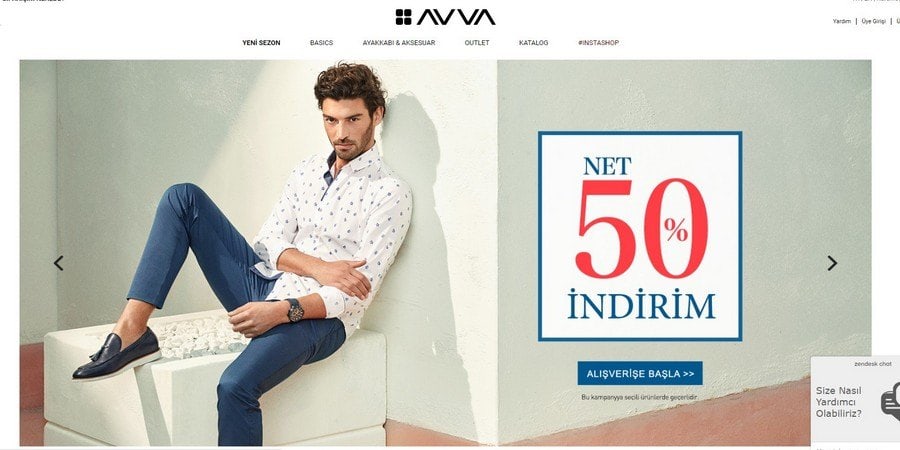 AVVA
AVVA is a Turkish brand that has changed the world of men's fashion. Showing a new understanding of men's clothing that reflects the spirit of stylish men. Nowadays AVVA continues to gain popularity as a high-quality Turkish textile company, one of the best in Turkey.
AVVA: quality, originality at an affordable price
The AVVA brand belongs to the Turkish DIDO Group, which started its way in the textile industry in 1983. In 2000, changes came to the company and the management decided to found AVVA. During its active activity, it has gained a reputation as a successful garment factory in the whole world. In general, there are a large number of outlets in 120 countries around the world with AVVA products.
AVVA produces products for men aged 25-45 years. Stylish, active and adventurous men prefer things and details of clothing that emphasize their character. There are exactly such clothes in the collection:
Warm outerwear: jackets, coats, sheepskin coats;
Elegant office clothes: suits, trousers, shirts, jackets;
Comfortable clothes for every day: jeans, T-shirts, sweaters.
You can view a wider range of products in the catalog on the official website of the AVVA online store.
Buy clothes from ABBA
The company offers cooperation to business partners from all over the world on favorable terms for all parties. Thanks to direct communication with the supplier, without markups and numerous intermediaries, it is possible to set affordable prices for wholesale sales. With a wholesale order, you significantly reduce the cost of the goods.
You can buy the product from the manufacturer ABBA, his contacts are provided below.
The ABBA men's company wants men to feel confident in everyday life, wearing beautiful and comfortable clothes. A style that helps to move forward and achieve success.

☎

+90 212 444-28-82

info@avva.com.tr

https://www.avva.com.tr