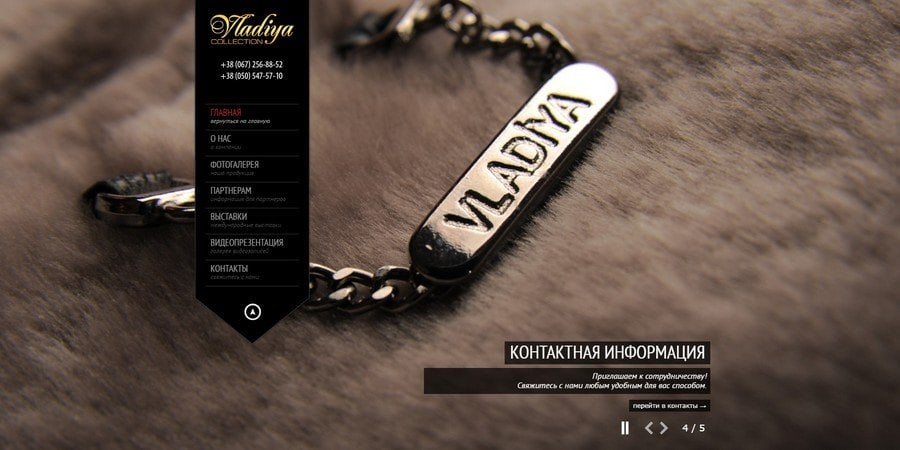 VLADIYA
VLADIYA is a trademark, a national manufacturer of outerwear made of genuine leather and sheepskin fur. The company is located in the central part of Ukraine, in the city of Vinnytsia, and the shops are located in Kiev.

Ukrainian wholesale manufacturer VLADIYA specializes in outerwear and has an impeccable reputation for more than twenty years. During this time, the brand has learned to understand the desires of its customers and do everything possible to make them a reality. Quality is very important to us, so in the Vladiya store you will find only high-quality, as well as things that correspond to the latest fashion trends. 
Stylish outerwear at wholesale prices
Stylish and high-quality, does not mean expensive. Buying in bulk in Vladiya you can save your money. After all, you will not overpay huge surcharges, you will be able to have a direct connection with the manufacturer and avoid numerous intermediaries. Direct connection with production allows us to develop a special and individual scheme of cooperation.
In the online store Vladiya, you can always find exactly what you like. We also have the opportunity to embody your sketches and create exclusive items made of leather and fur. You will be able to purchase:
* stylish leather jackets
* high-quality sheepskin coats
* nice jackets
Rest assured, the leather and sheepskin materials that we use will serve you, as they say, "faithfully" for many years.
With the Vladiya trademark, you can always count on an individual approach to each client, the formation of special conditions and, most importantly, on the financial success of mutually beneficial cooperation.
You can buy the product from the manufacturer whose contacts are located at the bottom.
☎

+38 067 256-88-52; +38 050 547-57-10

vladiya-v@yandex.ru

http://vladiya.com.ua