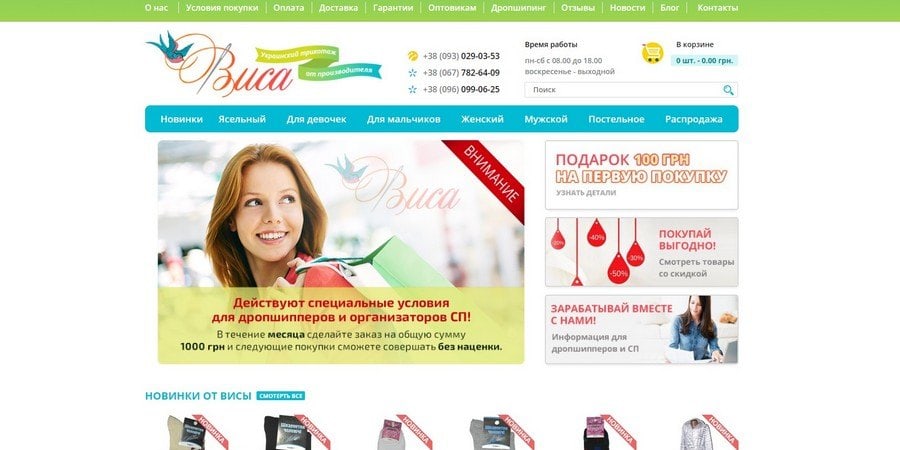 VISA
Visa children's knitwear factory is located in Komsomolsk, Ukraine. The company offers high-quality knitwear for the whole family - from cute bright sets for newborns to stylish fashionable women's, men's and children's embroidery. The assortment includes elements of everyday and home wardrobe for adults, a linen group and knitwear for sleeping, as well as a wide selection for newborns and children up to 8 years old, boys and girls.
Komsomol knitwear factory Visa has been operating since 2002. Over the 14 years of its existence, the factory has identified priority areas of activity and we follow them:

tailoring of children's knitwear according to standard patterns;

sale of popular everyday models wholesale and retail without mandatory minimum purchase amount;

tailoring of knitwear for different groups according to individual customer projects: we are provided with patterns of the necessary models, and we sew them using our own production facilities and ensuring the impeccable quality of each seam.

☎

+38 093 029-03-53; +38 067 782-64-09

https://tmvisa.com.ua